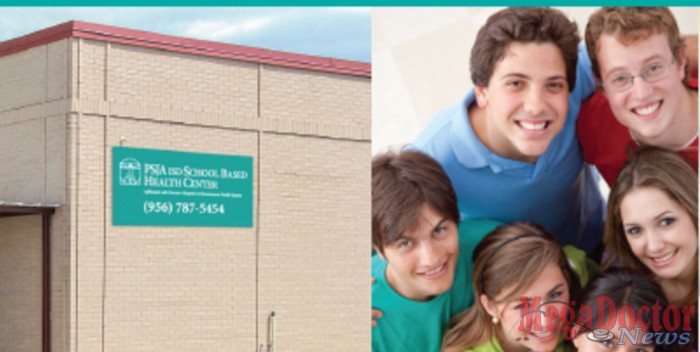 - Advertisement -

Mega Doctor News
SAN JUAN – Pharr-San Juan-Alamo ISD students now have access to a new clinic opened just for them through a partnership between the school district and Doctors Hospital at Renaissance (DHR). The PSJA ISD School Based Health Center located at 700 W. Ridge Rd. in San Juan across from PSJA Early College High School, serves PSJA students ages 3 to 18 and pre-school aged siblings.
The clinic sees all students regardless of insurance status or ability to pay.
"The clinic will work with all patients so that financial challenges do not become a barrier to health access," said Israel Rocha, Chief Executive Officer of Doctors Hospital at Renaissance.
This partnership was made possible thanks to the 1115 Healthcare Transformation waiver Texas received in December 2011. This waiver secures funding to allow for managed care expansion to additional areas of the state. The purpose of this federal waiver is to provide supplemental payment funding and care savings, so that hospitals and other care providers get reimbursed for uncompensated care costs, which serves as an incentive for them to improve quality, health status and patient experience in a given area of the state.
This is the first partnership of its kind within the DHR network. Their second clinic in partnership with a school district will be opened in Edinburg later next year.