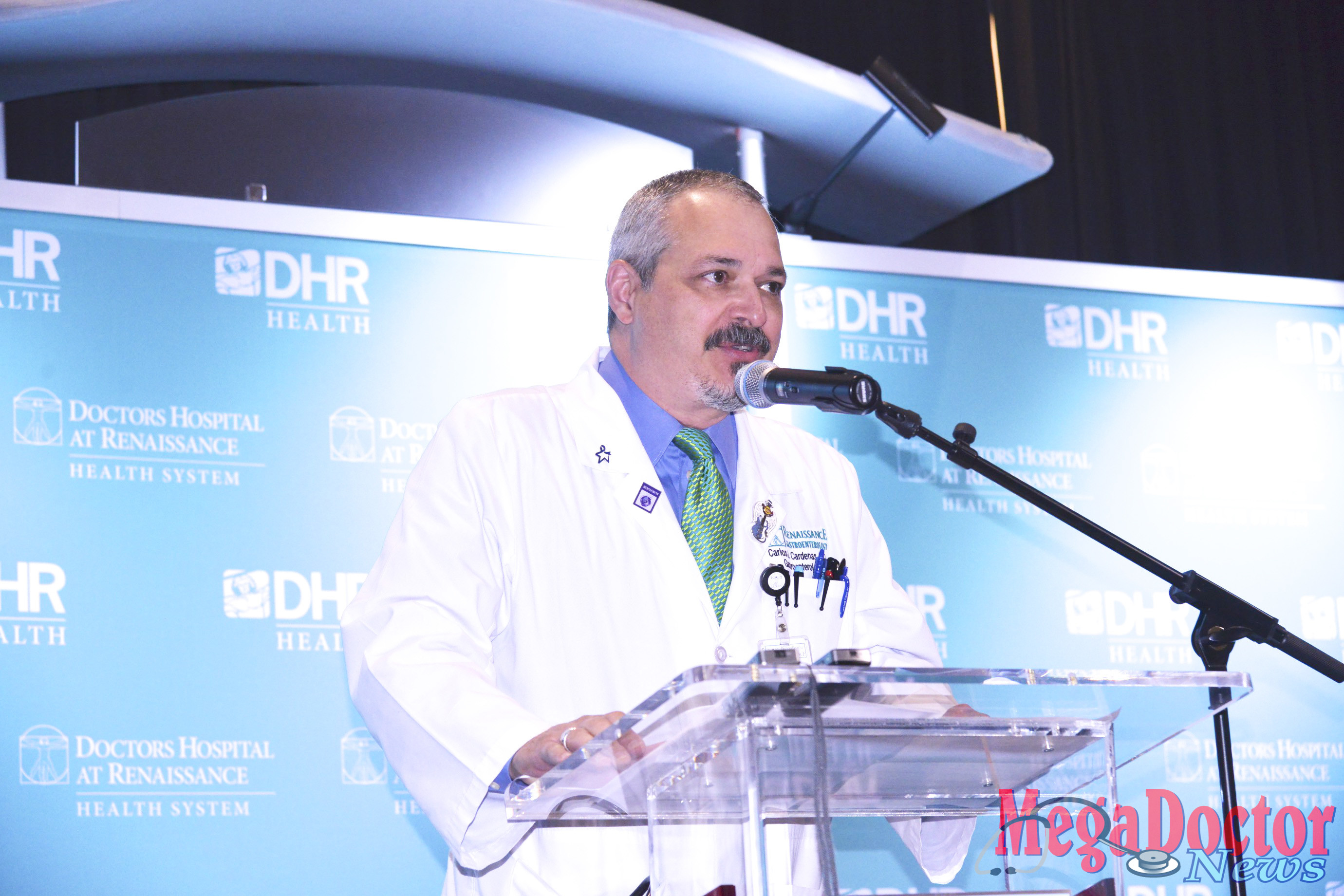 Mega Doctor News 
Board of Directors Names Dr. Carlos Cardenas, Chief Administrative Officer Executive Management Committee to Lead Strategic Initiatives 
Edinburg, TX— Doctors Hospital at Renaissance Health System (DHR) today announced that Israel Rocha is leaving his post as CEO of DHR on July 1, 2016 to accept a CEO position with a major medical center in New York City.
As a part of DHR's transition, The Board of Managers has named Dr. Carlos Cardenas as the Chief Administrative Officer. Dr. Cardenas will serve as the lead executive of the hospital for daily operations and the Executive Management Committee of the Board of Managers will assume the strategic oversight of DHR and support the health systems' development.
"I've been privileged to lead and be a part of Team DHR," said Rocha. "It is comprised of some of the most talented, intelligent, dedicated and hard-working people in our nation's healthcare system. I am proud of work expanding access to quality healthcare in the Rio Grande Valley and I wish Team DHR all the success in its future endeavors."
Rocha joined DHR as the Government Affairs Officer and a member of the Senior Management Team in 2009 and was named CEO of DHR in 2013. Over his seven-year tenure with DHR, Rocha has worked to grow DHR from a community hospital to a major health system with a robust ambulatory care division, a research division and five residency programs with the University of Texas Rio Grande Valley, making DHR the first Major Teaching Hospital in South Texas.
"Israel Rocha has been a transformative leader not only at DHR, but across the region. He has helped increase our community's ability to care for patients and has successfully led the hospital during times of rapid change in the healthcare industry. We wish him the best," said Dr. Carlos Cardenas, Chairman of the Board.
Rocha's focus and dedication to providing the world's best medicine here at home helped DHR become nationally recognized as a leader in high-quality healthcare.  In 2016 alone, Team DHR opened a comprehensive transplant institute, a pediatric cardiothoracic surgical program, received quality certifications from the Joint Commission in Advanced Stroke, Pediatric Asthma, and Inpatient Diabetes Care, was the first hospital in South Texas to be recognized as a Center of Excellence by the Commission on Cancer and received ACGME accreditation to open a new preventative medicine residency program. DHR also received the Bill Aston Award for quality from the Texas Hospital Association for its Care Link Clinic program that has helped reduce avoidable readmissions. 
- Advertisement -

"The board is grateful for Rocha's innumerable contributions to DHR and his distinguished tenure as CEO," concluded Cardenas.