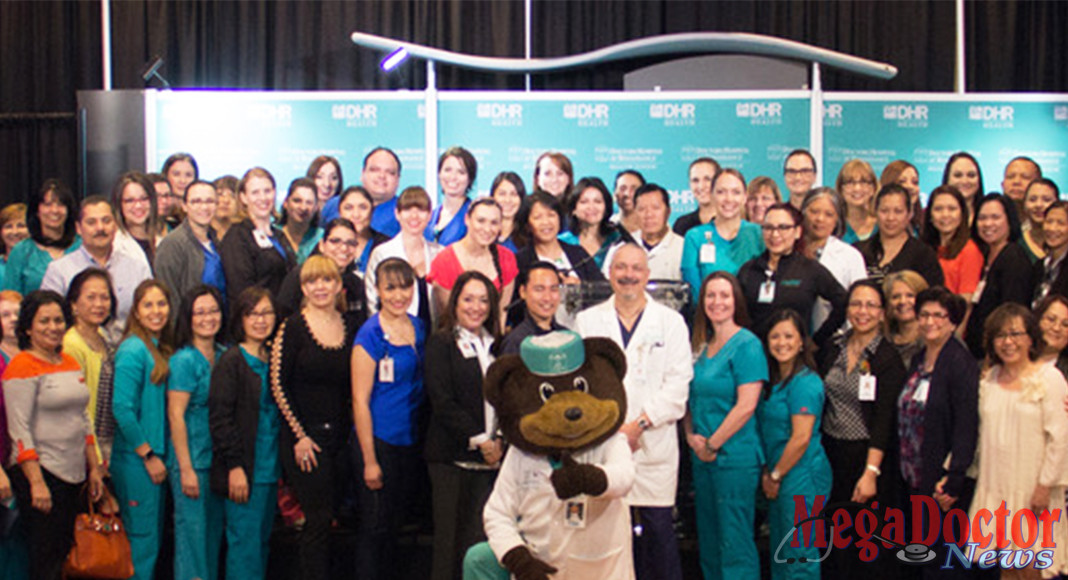 - Advertisement -

 Mega Doctor News
Edinburg, TX––Doctors Hospital at Renaissance Health System (DHR) celebrated Certified Nurses Day (March 19, 2017) by honoring its board certified nurses at a luncheon celebration. Certified Nurses Day is a national day to honor and recognize the important achievement of nursing specialty and subspecialty certification. Certification is a milestone of personal excellence along the professional journey. DHR would like to recognize and thank its 212 certified nurses for their professionalism, leadership and personal commitment to excellence in patient care. 
Board Certification of nurses plays an important role in the assurance of high standards of care for patients and their loved ones. Nursing, like health care in general, has become increasingly complex. While a registered nurse (RN) license provides entry to general nursing practice, the knowledge-intensive requirements of modern nursing require extensive education, as well as a strong personal commitment to excellence by the nurse. Certification benefits patients and their families, validating that the nurse caring for them has demonstrated experience, knowledge and skills in the complex specialties of acute and critical care. 
Doctors Hospital at Renaissance encourages national board certification for all its nurses. Patients are encouraged to inquire whether there are certified nurses on staff when they visit a hospital or their primary care provider. There are many nursing certification specialties such as medical-surgical, pediatric, pain management, cardiac vascular, oncology, hospice, case management, emergency nursing, critical care and many others. Many nursing certification bodies exist to serve the full range of specialized nursing care offered in the contemporary health care system; national nurse-certifying bodies should be accredited by either the Accreditation Board for Specialty Nursing Certification (ABSNC) or the National Organization for Competence Assurance (NOCA), or both. 

Certified Nurses Day is an annual worldwide event dedicated to celebrating certification as a means to ensure high standards of patient care and to promote continuing excellence in the nursing profession. Initially proposed by the American Nurses Credentialing Center, the day honors the birthday of the late Margretta "Greta" Madden Styles, an international pioneer of nursing certification who designed the first comprehensive study of nurse credentialing.