- Advertisement -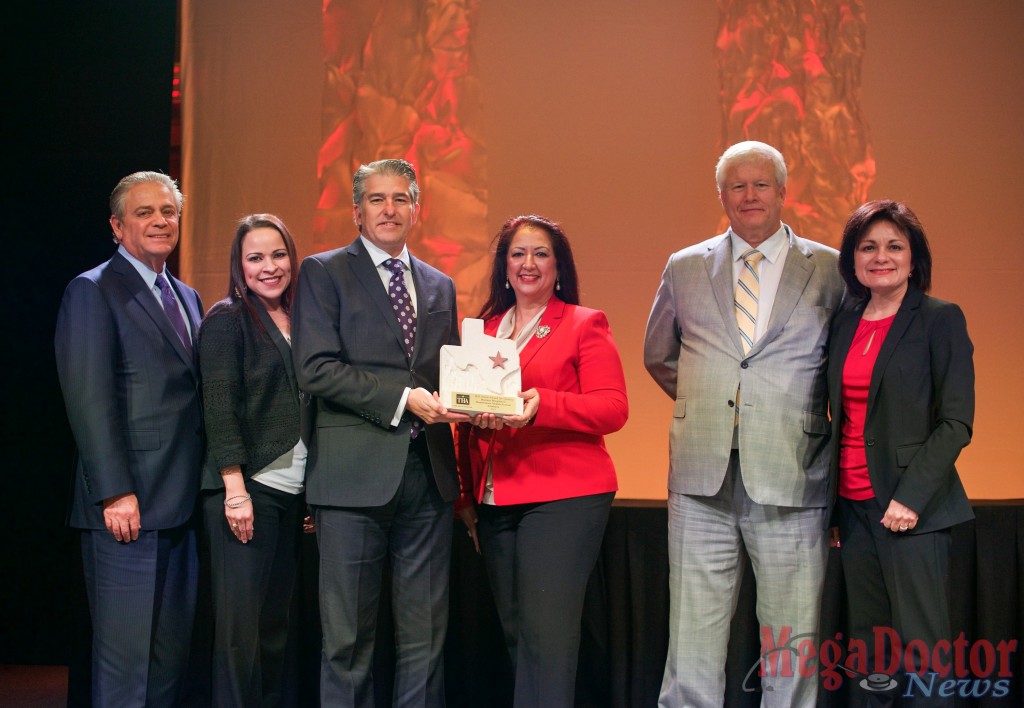 Mega Doctor News
AUSTIN, Texas—Doctors Hospital at Renaissance in Edinburg is the recipient of the Texas Hospital Association's 2015 Bill Aston Award for Quality. The award recognizes the system's Care Links Clinics, community-based centers that help transition high-risk patients to a successful recovery after they have been discharged from the hospital. As one of only two recipients in the state of Texas, DHR's award was presented January 22 during the THA 2016 Annual Conference and Expo in Dallas.
"It's important for hospitals to stay involved with patients throughout the entire care experience," said Ted Shaw, THA president/CEO. "Not only does this help reduce readmissions, but also it helps keep patients healthy. Doctors Hospital at Renaissance has done a great job of connecting patients with providers and other support to ensure they continue to receive the care they need after they leave the hospital."
The geographic area served by Doctors Hospital at Renaissance (DHR) in Edinburg is one of the most economically depressed parts of the state. In addition to a high poverty rate, the region has to grapple with low education levels, one of the highest rates of uninsured adults in the nation, and exploding levels of chronic health conditions. These socioeconomic hardships resulted in high readmission rates for DHR.
"When we first started this work, it was difficult and seemed insurmountable. But, with our staff and administration being keenly aware of how positive and significant a successful initiative would be for our patients, we pressed on and ultimately began to see great improvements," said Robert Martinez, M.D., DHR chief medical officer. "What we're doing isn't magic; it simply takes a lot of persistence."
DHR's initial step in reducing readmissions was a hospital-based initiative called Transitional Care Management that launched in 2010. Under this program, DHR rolled out a series of protocols to identify those most at risk for readmission and then followed up with them via phone calls and at-home visits. DHR quickly found that patients needed a link between the hospital and their primary care physician. The Care Link Clinic model was born.
The three Care Link Clinics provide a point of contact for patients who have questions while also offering a connection to community and health resources. Other Care Link Clinic services include a call center, home visits and emergency room patient navigation to connect patients to a medical home if they do not already have one.
DHR's work has paid off. Today, its readmissions rate is well below the national average. In 2010, the hospital reported readmission rates of 19.2 percent for acute myocardial infarction patients, 28 percent for congestive heart failure patients and 20.4 percent for patients with pneumonia. Five years later, DHR's rates for all three categories have drastically dropped to 8.2 percent for AMI, 13.2 percent for CHF and 11.8 percent for PN.