Mega Doctor News
- Advertisement -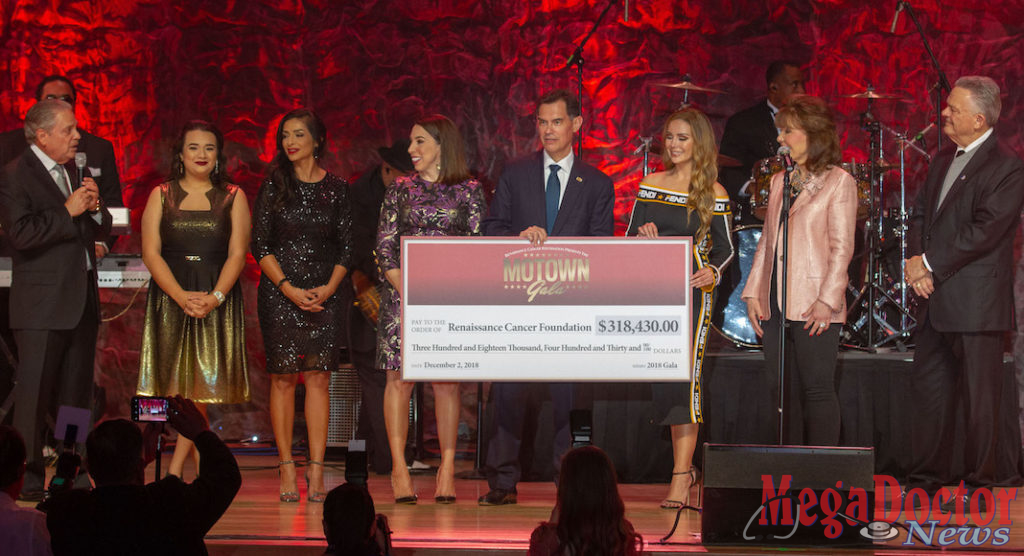 Pictured, from left: Larry Edward Safir, Media Healthcare Executive, DHR Health; Jericka Gaskamp, Liaison, Renaissance Cancer Foundation; Elizabet Jondreau, Interim Director, DHR Health Advanced Care Center; Marissa Castañeda, Senior Executive Vice President, Chief Operations Officer, DHR Health; S. David Deanda Jr., President, Lone Star National Bank; Edna De Saro, Senior Vice President, Marketing Director, Lone Star National Bank; Janet Vackar, Co-Owner, Bert Ogden Auto Group; and Robert C. Vackar, Co-Owner, Bert Ogden Auto Group.
These South Texas leaders participated in DHR Health's Renaissance Cancer Foundation Gala on Sunday, December 2, 2018 at the Edinburg Conference Center at Renaissance, where $318,791 was raised to support patients throughout the Rio Grande Valley.
The Renaissance Cancer Foundation is a 501 (c)(3) tax exemptnon-profit organization whose purpose is to provide support for cancer patients in the Rio Grande Valley.
Since 2008, the Renaissance Cancer Foundation has dedicated its efforts to building community awareness while providing cancer education, emotional support, financial assistance and guidance for underserved patients.
The funds raised at the 2018 Gala will allow the Foundation to fulfill their mission of providing local patients with services to help them during their cancer journey.