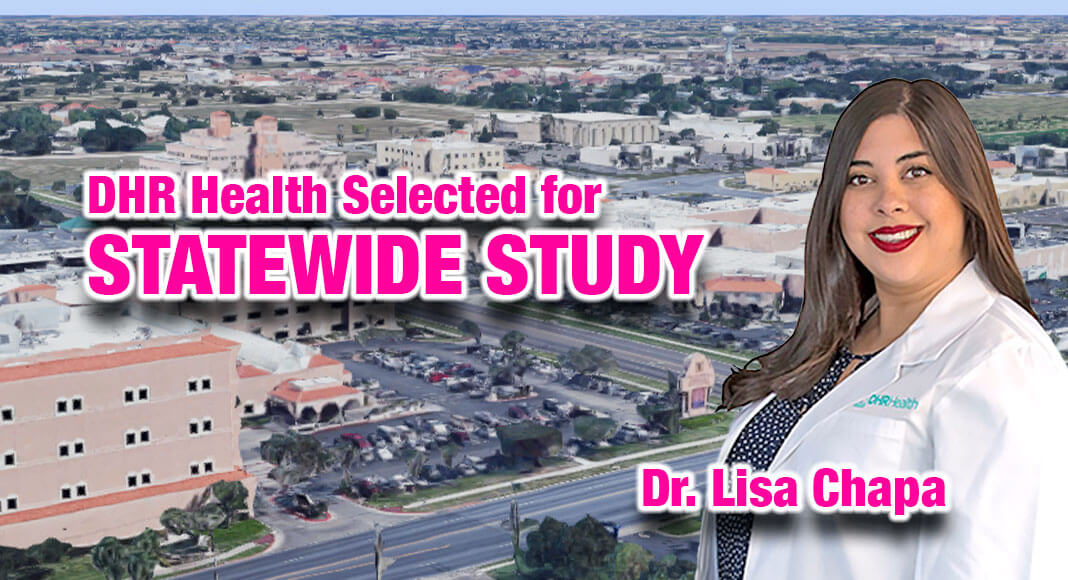 Mega Doctor News
EDINBURG, Texas – The Breast Center of Excellence at DHR Health and the Cancer Research Center at DHR Health Institute for Research and Development have been selected to lead an innovative breast cancer study – WISDOM (Women Informed to Screen Depending on Measure of risk). The overall study is funded by the Patient Centered Outcomes Research Institute and the National Cancer Institute and local funding will support the DHR Health launch under the direction of Dr. Lisa Chapa, a board-certified surgeon and breast cancer oncologist at DHR Health. This study aims to recruit women of diverse backgrounds across the entire State of Texas.
"Despite advances in the past three decades, breast cancer remains the second leading cause of cancer deaths for women in the United States," said Lisa Chapa, MD, Director, DHR Health Breast Center of Excellence. "The incidence of breast cancer in women of Hispanic ethnicity is higher than in general population, and it is vital to involve minorities in this trailblazing longitudinal study. We are pleased that we will be working with the WISDOM team of investigators and community groups to offer this opportunity that we are the sole site, and will be offering this opportunity to all women in the State of Texas."
"Having a standard for risk assessment with tailored screening recommendations for all women will be an important step forward in reducing these cancer disparities," said Sohail Rao, MD, MA, DPhil, president and chief executive office, DHR Health Institute for Research & Development. "To maximize the impact of this clinical study and to benefit all women in the State of Texas, we will be seeking funding from the Cancer Prevention & Research Institute of Texas (CPRIT) in the Prevention and Early Detection program."
"Most women spend 30 to 35 years getting breast screenings," said Laura Esserman, MD, a University of California San Francisco professor of surgery and radiology and the national principal investigator of this study. "So, we recommend that women in Texas join the WISDOM study and spend the next 5 years helping us create a better future where we can learn how best to target both screening and prevention. Now, more than ever it's important for women to understand their personal risk and to know how often they should screen."
To join this landmark study, please visit: JOIN WISDOM STUDY or call (956)362-2367 or email wisdom@dhr-rgv.com.