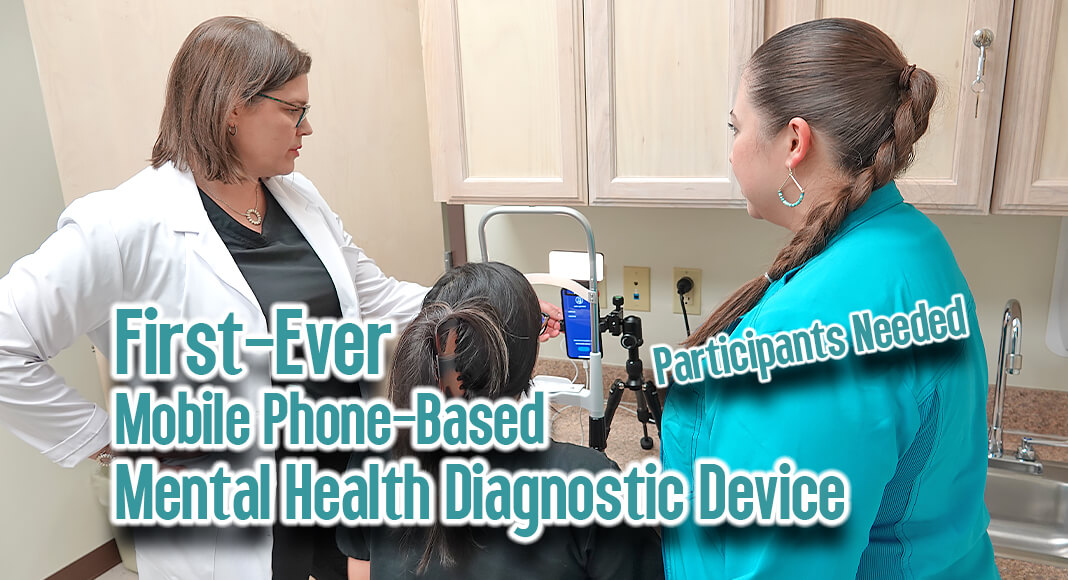 Mega Doctor News
EDINBURG, Texas – The DHR Health Institute for Research and Development announced today its launch of a clinical trial that will evaluate the use of mobile phone-based eye-tracking software as a diagnostic tool for Post Traumatic Stress Disorder (PTSD). The software, called Senseye, looks to revolutionize the way in which healthcare providers and patients diagnose and manage mental health conditions. PTSD affects many people due to different traumatic events in their lives. If Senseye meets FDA approval, it would be used to diagnose PTSD through eye movements, without the need to conduct extensive questioning about the patient's traumatic experience.
The DHR Health Institute of Research is actively seeking participants diagnosed with PTSD to join this groundbreaking trial. Participants will be paid to collaborate with a trained team, ensuring confidentiality of their information while contributing to the validation of this first-ever mental health diagnostic device for a cellphone. The trial commitment is over a three-month period.
"This break-through innovative diagnostic tool (Senseye) will play a critical role in providing high quality care through its ability to accurately and objectively diagnose patients with Post Traumatic Stress Disorder, a psychiatric illness anticipated to be more prevalent in patients presenting to DHR Health since the hospital's designation as a Level I Trauma Center. Rapid identification of these patients with PTSD will ultimately lead to more effective and focused treatment from both a pharmacological and non-pharmacological standpoint," said Dr. Adrian Agapito, DHR Health Psychiatrist, Chief of Behavioral Medicine for DHR Health, and Medical Director of Outpatient Services for DHR Health.
It is the theory of the study sponsor and device creator that the eye delivers an objective signal that can generate a valid diagnostic result as accurate as today's gold standard psychiatric questionnaires. If so, eye signals could possibly become a replacement for surveys, providing more objective, measurable data to use in mental health diagnoses and, in the future, possibly even in the intervention and treatment stages. It is also hoped that the non-invasive, rapid biofeedback responses will lead to much faster results. In the case of this pilot study, heart rate and eye movement, including pupil dilation and frequency of eye change, are monitored via video in response to images that elicit emotional responses.
Currently, the DHR Health Institute of Research and Development is looking for PTSD patients, over the age of 18, who are willing to share information privately with a professionally-trained team. The team will privately use any volunteer's information anonymously to test the Senseye device and gather the data needed for FDA approval. If successful, the device would be available and accessible to PTSD patients nationwide.
For those interested in participating in the Senseye clinical trial, please call the DHR Health Institute of Research and Development at (956) 362-2390.