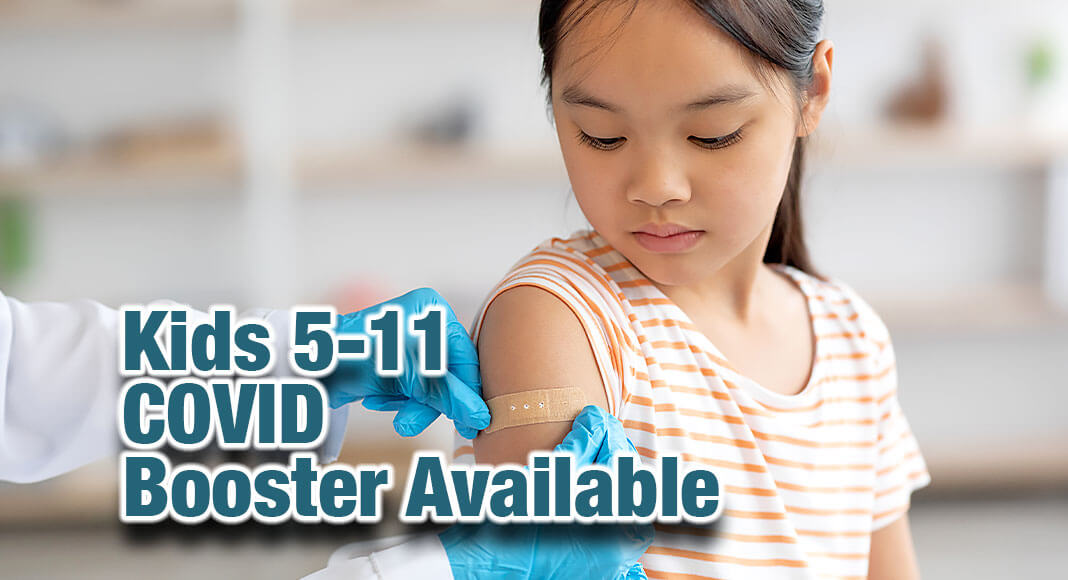 Mega Doctor News
LAREDO, Texas – The U.S. Food and Drug Administration authorized a single booster of the Pfizer-BioNTech COVID-19 vaccine for individuals 5 through 11 years of age at least five months after completion of their primary series. 
Pfizer's clinical trial showed that a booster dose of the Pfizer-BioNTech COVID-19 Vaccine prompted a robust immune response in this age group, generating neutralizing antibodies against the SARS-CoV-2 virus regardless of prior SARS-CoV-2 infection. The actions taken by the FDA would make all Americans 5 and older eligible for a booster shot.
"FDA/CDC pediatric booster approval ensures a higher level of COVID-19 protection amongst children over the summer and when returning to school in the fall," says Dr. Richard Chamberlain, Health Director, "We continue to urge our community to get vaccinated; vaccines work, vaccines are safe, and vaccines save lives. Stay up-to-date with your vaccines".
The City of Laredo Health Department will provide COVID-19 boosters shots to children 5-11 years of age starting Friday, May 20, 2022. Vaccines will be available at the City of Laredo Health Department Clinic located at 2600 Cedar Ave. or across the city of Laredo via our Mobile Health Clinic
For more information or updates, please follow our social media channels at @LaredoHealth or call (956) 236-8311.