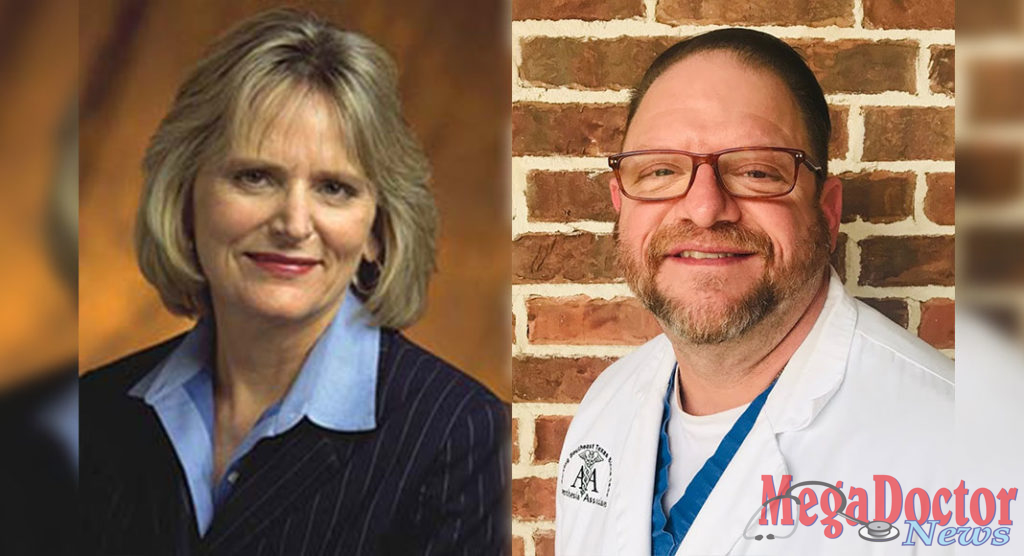 Mega Doctor NEWS
Texas physicians are calling on COVID-19 coronavirus survivors to make a donation that can help others fight the infectious disease. Some former patients already have answered the call, and doctors and patients are seeing results of convalescent plasma treatments to fight COVID.
Texas Medical Association (TMA) doctors are now urging patients who have had COVID-19 to donate blood. The push for donations is a result of growing understanding of plasma's healing properties. Convalescent plasma carries few side-effect risks and has a long history of effectiveness against other diseases, including Spanish flu, rabies, hepatitis B, polio, measles, and Ebola, according to the American Society of Hematology.
A Houston family's fight to survive COVID-19 is one example of why using convalescent plasma is a promising treatment option for the virus. Yvonne Martinez said her father's month-long battle with severe coronavirus symptoms took a positive turn after a transfusion of convalescent plasma, the liquid part of blood collected from another patient who recovered from COVID-19. One day after the transfusion, Ms. Martinez's father tested negative for the virus. Ms. Martinez, who also tested positive for COVID-19 but quarantined at home with minor symptoms, said the plasma transfusion is a sign of hope.
"I think that is what the plasma transfusion offers; it is the safest, and from what I have seen, the fastest way for them to begin their recovery." Ms. Martinez said. "My mother and I tested positive for COVID-19. After our quarantine, we provided plasma twice and we are trying to get in for a third round to help others."
Susan Rossmann, MD, is leading the Texas physicians' call for donors. The chair of TMA's Subcommittee on Transfusion and Transplantation, and chief medical officer at Gulf Coast Regional Blood Center in Houston, said patients who have suffered more serious symptoms appear to be the best donors because their plasma seems to have the most antibodies. "[That] is why we're interested in talking to physicians because they have actual patients who've had COVID rather than, for example, the people in the community who have minimal symptoms or were completely asymptomatic [had no symptoms]," Dr. Rossman said. "All the community involvement is very important [to get] the word out because we definitely need more convalescent plasma."
Beaumont anesthesiologist and TMA Board Trustee Ray Callas, MD, survived COVID-19 and plans to donate his plasma and encourage his patients to do the same.
"I am going to donate plasma so it can benefit patients that are in severe dire straits and need antibodies," Dr. Callas said. "We know that convalescent plasma is one of the treatments that can help these patients get better, and we should give a family that is yearning for a treatment the same opportunity to survive."
Although the U.S. Food and Drug Administration has not approved convalescent plasma for treatment of COVID-19, it has authorized its use under an investigational drug application. More than 48,000 COVID-19 patients have been treated so far using convalescent plasma, according to a July 30 report by the Trump administration, which has worked with blood centers to encourage donations nationally.
For more information on convalescent plasma and how to donate, go to texmed.org/DonatePlasma/.
TMA is the largest state medical society in the nation, representing more than 53,000 physicians and medical student members. It is located in Austin and has 110 component county medical societies around the state. TMA's key objective since 1853 is to improve the health of all Texans.