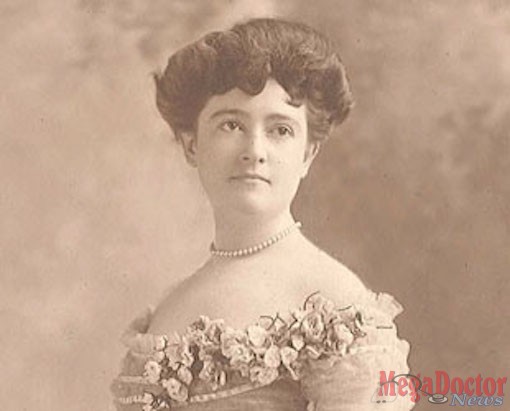 Clara Driscoll was an author, a politician, an activist, a cattlewoman and is referred to as the Savior of the Alamo.
- Advertisement -

Born in 1881, Clara was the granddaughter of Daniel O'Driscoll, a soldier in Sam Houston's army and grew up on Palo Alto Ranch. It was only natural that she would grow up to have a love for Texas and its people. She went to school at Peeble's and Thompson's in New York and she lived in a French convent near Paris, called the Chateau Dieudonne. Before the end of the century, Clara went with her mother and brother on a round-the-world trip.
When she was in her early twenties, Clara heard that the Alamo was going to be demolished in order to build a hotel. Her fierce will and Texan pride led her to organize a fundraising campaign to save the Alamo. As the deadline for payment neared, Clara knew she would not be able to raise the money in time, so she wrote a personal check to cover the rest of they payment. She gave the Alamo back to the State, and they eventually reimbursed her, but Clara would always be known as "The Savior of the Alamo."
In 1904, Clara's book "Girl of La Gloria" was published followed by "In the Shadow of the Alamo." She also wrote a musical, "Mexicalla" that opened in the Schubert brothers' Lyric Theater. In 1928, Clara was elected to the Democratic National Committee where she served for 16 years and became a confidant of Franklin D. Roosevelt.
Following her brother's death, she took over managing the land and cattle. Despite suggestions from her advisors to lease the land and sell the cattle, Clara kept the all of the cattle and the land, thus preserving the Driscoll empire. As the Corpus Christi area began to grow, Clara supported the building of the naval base, and she built the Driscoll hotel.
Clara died on July 17, 1945, leaving the family's fortune to a fund that would create Driscoll Children's Hospital. The hospital on Alameda opened in 1953 and in 1970 had its status changed from charity only to not for profit, so that it could provide care to all children in South Texas.
Clara's stubborn will, business sense and leadership skills made her powerful, but it was her compassion, spirit and generosity that made her great. Even today, her gift is an extraordinary blessing for South Texas.