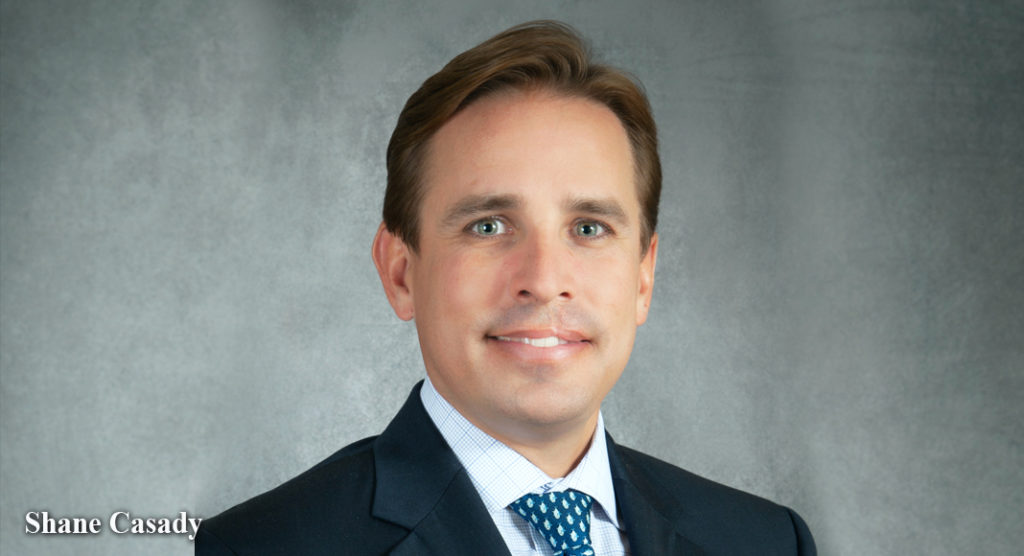 Mega Doctor NEWS
Driscoll Health System has promoted Shane Casady to Vice President of Professional and Support Services. Casady will manage the operations for facilities, food and nutrition services, and environmental services. In addition, he will oversee hospital lab services, pharmacy, radiology, clinical equipment maintenance, rehabilitation services and system-wide construction developments.
Casady previously served as Driscoll's Senior Director of Support Services. In his 13 years at Driscoll, Casady has been involved in numerous projects. He has been Driscoll's primary representative for government relations, has served in a leadership role with the Driscoll Health Plan, and has worked closely concerning construction (including the new Pavilion and the remodeling of the Emergency Department) and the current portfolio of hospital and professional support services.
"I am extremely excited to continue my service to the Children of South Texas in this new role. It is an honor to help carry on the vision of Clara Driscoll alongside so many talented staff and physicians," said Casady.
Casady has a Bachelor of Arts in Biology from the University of Texas at Austin and a Master of Science in Healthcare Administration from Trinity University in San Antonio. He is a Fellow of the American College of Healthcare Executives (FACHE).
Casady and his wife, Ersulyn, are both Corpus Christi natives. They have two daughters, Ava and Aniston.
About Driscoll Health System …
Driscoll Health System is comprised of Driscoll Children's Hospital, Driscoll Health Plan, physician practices and clinics, and specialty centers located throughout South Texas.
Driscoll Children's Hospital is a not-for-profit 191-bed pediatric tertiary care center with a 61-bed Level IV Advanced Neonatal Intensive Care Unit, 22-bed Pediatric Intensive Care Unit with 10 dedicated Cardiac beds and an Emergency Room created specifically for pediatrics. Driscoll is one of eight free-standing children's hospitals in the State of Texas.
Driscoll offers more than 30 medical and surgical specialties offering care throughout South Texas, including Corpus Christi, the Rio Grande Valley, Victoria, and Laredo. Through the vision and generosity of its founder, Clara Driscoll, Driscoll Children's Hospital opened in 1953, becoming the first, and remains the only, free-standing children's hospital in South Texas. In 2019, Driscoll had almost 142,000 patient visits, including more than 46,000 patients seen at South Texas' first emergency room created exclusively for children.
Driscoll sees patients in its clinics in Brownsville/Harlingen, McAllen, Laredo/Eagle Pass, and Victoria. The Driscoll Health Plan provides insurance coverage to more than 198,000 individuals across South Texas, predominantly children, and pregnant women.