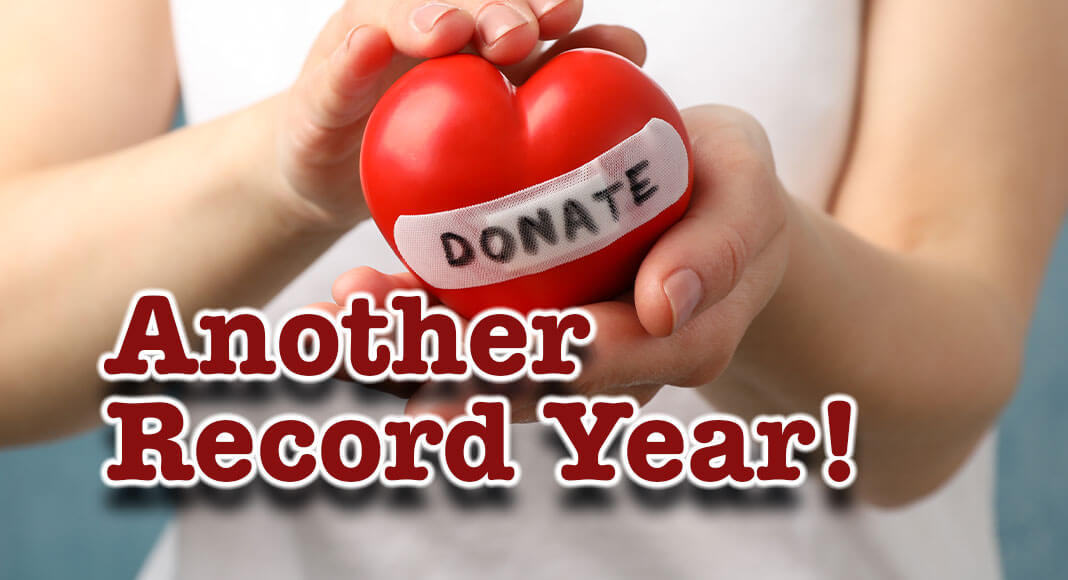 - Advertisement -

Mega Doctor News
McALLEN, Texas – Organ Sharing Alliance (TOSA) announced another record-breaking year in saving lives for 2022. A total of 280 organ donors gave the gift of life despite the continued challenges of Covid-19. Frontline healthcare heroes provided an excellent level of care and collaboration, and thanks to these efforts, along with donors and families who said yes to organ donation, hundreds of recipients received the ultimate gift of life. 
TOSA, the organ procurement organization that provides organ donation and recovery services for Central and South Texans, helped provide 829 transplants for patients in need, a 47 percent increase from 2018.
"I am humbled by the generosity of donor heroes and their families who chose to give the gift of life," said TOSA President & CEO Joseph Nespral. "A heartfelt thank you to all our hospital and community partners for their support and trust to see our vision and to save more lives through the power of organ donation."  
In addition, TOSA celebrated Donate Life Texas, (DLT), the nonprofit organization dedicated to helping Texans document their donation decision, on increasing the donor registry. DLT reached a record 14 million registered organ, eye, and tissue donors in 2022.
"We are excited about the progress being made as our team continues to work diligently with DLT. These record-breaking results are part of a national trend," said Nespral.
For the first time ever, the United States set all-time records for liver, heart, and lung transplants, according to the United Network for Organ Sharing (UNOS), the agency that oversees the national waiting list.
In 2022, TOSA's strategic plan incorporated its core values: teamwork, knowledge, and innovation to help shape the donation culture and inspire others to discover the possibilities of organ donation and transplantation. Some of these strategies included:
Empowering Latinos in the Rio Grande Valley and Laredo through outreach and education campaigns such as Da Esperanza, Da Vida (Give Hope, Give Life)
Improving processes using research to test new heart transportation instruments with Vascular Perfusion Solutions
Harnessing new technology to test drones and optimize organ transplantation with the Matador UAS Consortium
- Advertisement -

For the family of Johnny, the pain of his absence still lingers. However, they feel very proud of their brave hero for saving lives.
"My son Johnny was a young man, a very talented musician that was funny, kind, and so generous that he always insisted on us being organ donors to help people. He wanted others to have a new opportunity in life or to be relieved from their illnesses," said mom, Delia.
By becoming a registered donor, you have the power to save lives. Sign up today at TOSA1.org.
---
Texas Organ Sharing Alliance (TOSA), founded in 1975, is one of 56 federally designated organ procurement organizations (OPOs) in the United States. TOSA is committed to a mission of saving lives through the power of organ donation by providing organ donation and recovery services to Central and South Texans wishing to donate, and to those waiting for a life-saving organ transplant. For more information, visit TOSA1.org.