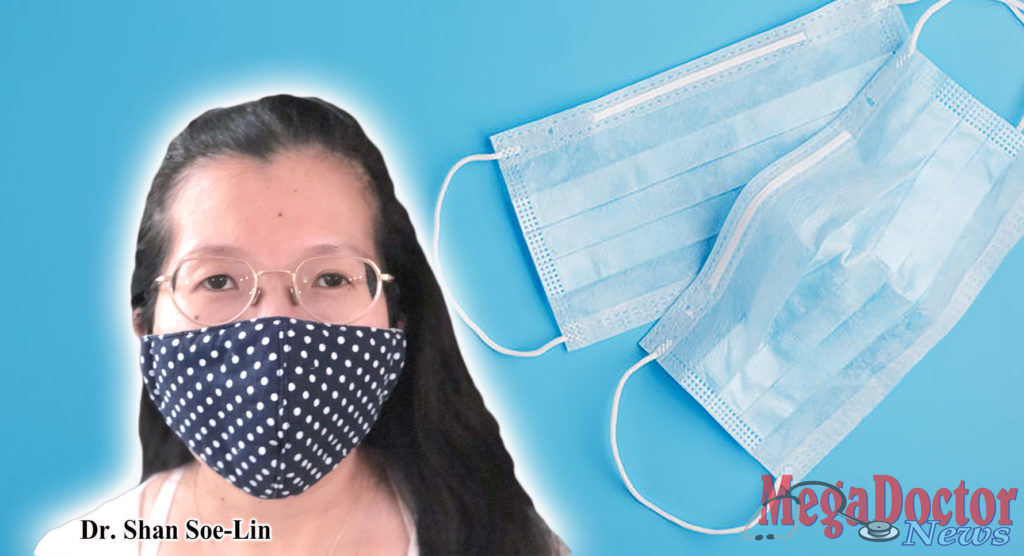 AccuWeather CEO and Founder Dr. Joel N. Myers said, "When somebody says you should wear a mask for 12-18 months, we should say, 'Wait a minute. It depends. If you're in New York City, yeah, probably so."
Mega Doctor NEWS
AccuWeather Global Weather Center – Health officials across the United States did an about-face on face coverings as pressure mounted from experts in the medical community. Now a top Yale University doctor is suggesting Americans should get used to the idea of wearing face masks well into next year to curtail COVID-19 spread.
After more than a month of consistent messaging from health organizations like the Centers for Disease Control and Prevention (CDC), the World Health Organization (WHO), the U.S. Surgeon General and even President Donald Trump that face masks were unnecessary and ineffective at preventing coronavirus transmission, the CDC reversed its guidelines on April 3, 2020, and began suggesting that Americans should consider wearing face coverings in certain public settings.
Days earlier, President Trump insisted that if the guidance for mask-wearing were to become necessary, masks would only be needed for a short time. However, Dr. Shan Soe-Lin told AccuWeather she has a very different prognostication.
"I think people are going to have to wear masks until there's a vaccine. I mean that to be completely blunt," Shan, a Yale University lecturer and an immunologist by training, said in an interview with AccuWeather. "I think the next best would be through the end of the epidemic. It definitely needs to be moving past peak."
Shan cautioned that the threat from the new coronavirus does not suddenly vanish with a peak in cases.
"The peak is not the magic end of it. That's just the top," she explained. "There's the whole downslope, too, that you need to ride and ensure that you're just not starting up another peak again."
With experts predicting that a vaccine may be ready 12 to 18 months away, Shan's timeline differs dramatically from Trump's. She reasoned that the timeframe is necessary to ensure that people recognize that the COVID-19 threat will linger far longer than just the social distancing period.
Our Mega Story of April 2020 issue features Rio Grande Valley residents proudly wearing medical masks. We have also included residents of around the world. Enjoy!
Photos sample of our time
As government officials contemplate when to re-open retail stores, restaurants, and other non-essential businesses, leaders need to get ready for that green light. Just as adjusting to a remote workplace was a big transition for a lot of companies, a return to a 'new normal' will come with its challenges.
In the meantime, we searched social media to get the mood or our friends, finding photos of many Rio Grande Valley residents wearing masks, which today is usual. Because of that, we wanted to frame the tough times in South Texas and around the world. We also hope that all of these will be over soon. We want to return to the way we lived before.