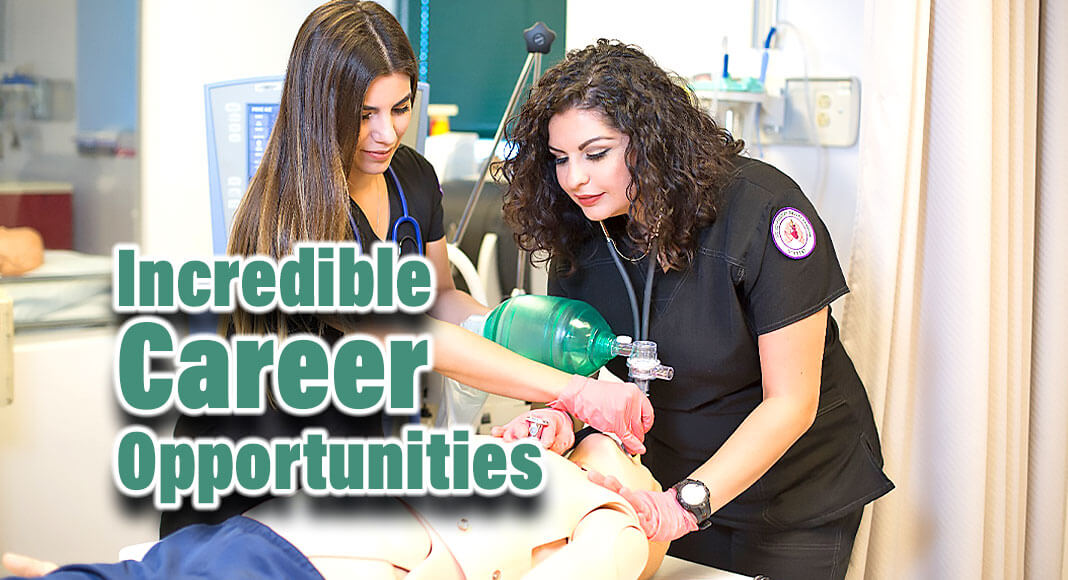 - Advertisement -

Mega Doctor News
Since the Respiratory Therapy program at South Texas College celebrated its 100% pass rate on the Therapist Multiple-Choice Examination by the National Board of Respiratory Care in 2022, students and graduates from the program have been in demand.
Recently, representatives from the University Medical Center (UMC) hospital in Lubbock, Texas, visited STC's Nursing and Allied Health Campus to recruit future graduates for the sixth year in a row.
"Back in 2018, we started recruiting at schools with excellent success rates and STC was one of them. Every year I go to 30 schools nation-wide and STC is always on the top of my list," said Director of Respiratory Care at UMC Anthony Trantham. "It's been a great partnership, we have hired between 15 and 20 students since then, we're excited to impact the Rio Grande Valle in a positive way."
UMC is a public, nonprofit 500-bed hospital, known as the only one in the region with a Level 1 Trauma Center, a Pediatric Level 2 Trauma Center and a Burn Center. The hospital's Respiratory Therapy unit employs a team of over 80 therapists who perform inpatient and outpatient respiratory care.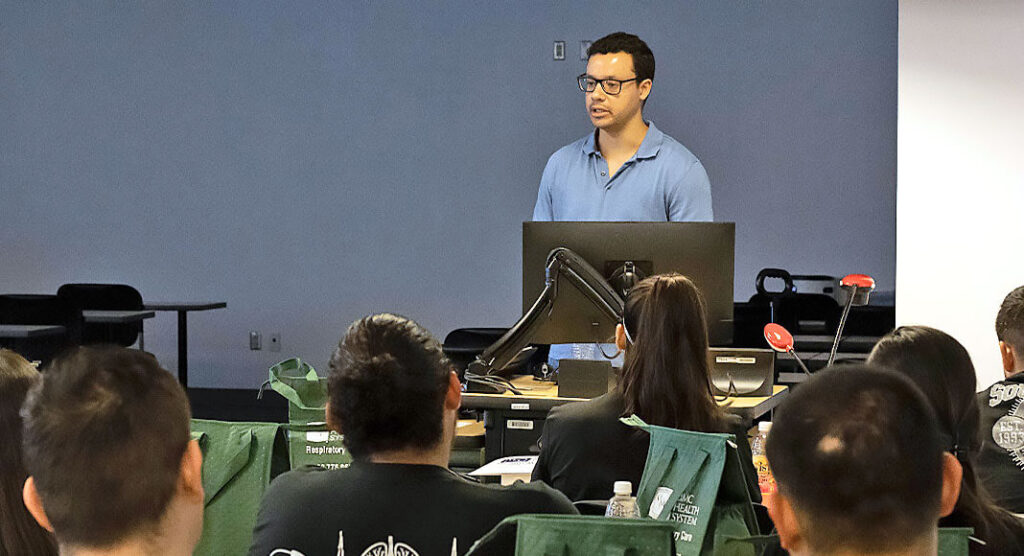 Trantham encouraged students to visit Lubbock and explained some of the benefits offered by UMC which include a $15,000 two-year signing bonus, a $1,500 relocation payment and a yearly retention bonus.
STC alumnus Jonathan Vera, who has worked at UMC since graduating in 2018, shared with the students the invaluable life and professional experience he has gotten by working 10 hours away from home.
"I took the challenge to leave my comfort zone to see what the world had to offer. It's an opportunity to experience another culture and places that end up making us more marketable as professionals," he said. "There are so many opportunities for us to explore, especially now. After COVID-19 the respiratory care profession has transformed and is much appreciated today," Vera said.
- Advertisement -

Born in Rio Grande City, Vera found his way to Respiratory Therapy through the class 'College Success for Health Care,' which provides an in-depth overview of each of the nursing and allied health programs offered at STC.
"I started taking prerequisite classes without really knowing which program I belonged in. I was into scuba diving so Respiratory Therapy called my name, it was the perfect fit."
Recruiters from Laredo Medical Center and Valley Baptist Medical Center in Harlingen will also be presenting employment offers to STC students in the upcoming weeks, which is evidence of the recognition the program holds, not only in the Rio Grande Valley, but in the state of Texas.
"It's amazing to me that the students can graduate with a guaranteed job. I'm very proud of them and I'm happy I can send them out to the real world with a contract," said Respiratory Therapy Program Chair Gabriel Pena.
STC's Respiratory Therapy Program recently received funding from the National Board for Respiratory Care that will be awarded at the end of this year to students that start the program this fall.
The top five students for the fall semester will receive $1,000 scholarships. The application for the program is currently open and will close on May 26, 2023.
To apply to the STC's Respiratory Therapy Program visit nah.southtexascollege.edu/resp/ or call 956-872-3216.