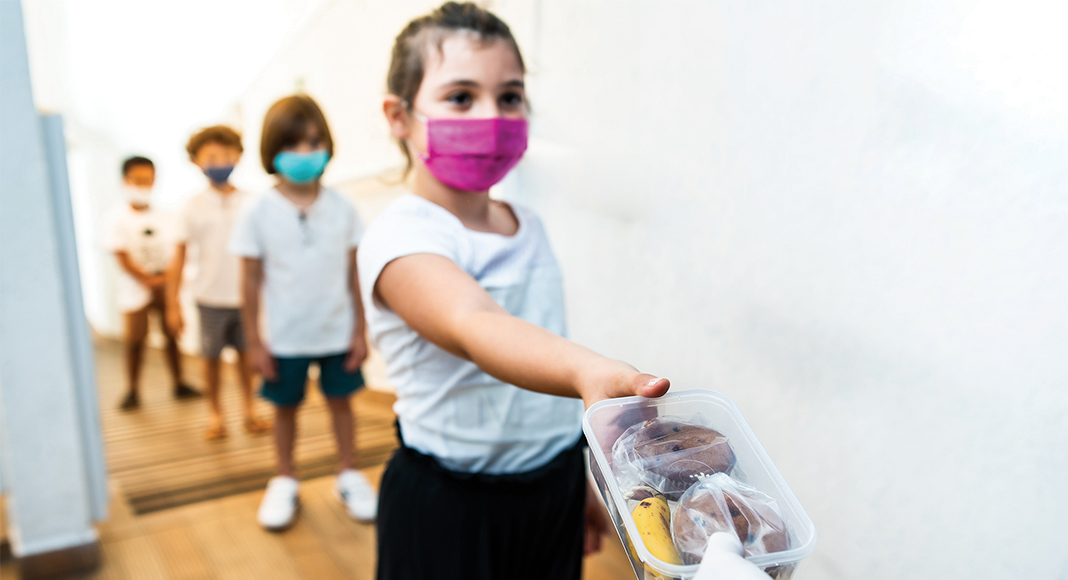 Mega Doctor News
(Family Features) Nearly 30 million children in the United States rely on school meals for a significant portion of their daily nutrition. Since the start of the pandemic, the number of food-insecure children has increased 20% to 1 in 4. Although many schools are operating remote or hybrid models, most are still open full-time for feeding students.
An issue-framing report by GENYOUth, a national nonprofit dedicated to creating healthier school communities, addresses what's at stake for schools today, progress that has been made, challenges they face and key opportunities that exist. It concludes that although the role of the school building has changed this year, health-promoting schools supporting the "whole child," including ensuring children receive proper nutrition, matter more than ever for students to live full, productive lives.
Due to COVID-19, school nutrition professionals, bus drivers and volunteers are taking measures to distribute and deliver school meals through a variety of methods that enable social distancing, including grab and go, bus stop drop off and drive-thru pick up.
Creating Extended Meal Pickup Times
During the initial lockdown, many families were home and had greater flexibility to pick up meals during a narrow window of time. However, as people return to more typical work schedules, their availability to take advantage of provided meals is compressing. Some districts are expanding, even doubling, their pickup windows to provide greater access for families.
Eliminating Barriers to Providing Meals
School feeding programs are typically required to collect income eligibility applications from families to determine if children are eligible for free or reduced-price meals. Due to the pandemic, the United States Department of Agriculture is allowing schools to waive those requirements and offer free meals to every student. In addition, many school feeding sites don't require students to be present to pick up food; parents, siblings or caregivers can collect the meals.
Raising Awareness of Options and Locations
In response to crisis-level food-insecurity, GENYOUth, working with multinational software corporation SAP, engineered the SAP4Kids digital school-meal locator app so families in need can find food and other resources near them amid the pandemic while also providing ways for organizations to offer additional support.
Providing Multiple Meals at a Time
Scheduling is also a factor, leading some schools to offer multiple meals at a time. Whether it's meals for a full day or enough food for several days, offering multiple meals at a single pickup time streamlines scheduling for both the school and families. In addition, it reduces points of contact, helping to reduce the risk of COVID-19 transmission.
Seeking Assistance and Support
Federal funding continues to support school meal programs, but schools are also partnering with a wide range of organizations committed to students' nutrition needs. One example is GENYOUth's Emergency School Meal Delivery Fund, which has provided thousands of schools with millions of dollars in grants and in-kind support. The fund provides monetary grants to schools to supply resources for meal distribution and delivery to help ensure children continue getting nutritious meals.
"We are at an extraordinary moment where schools are taking unprecedented, heroic measures to get meals to kids," said Alexis Glick, CEO of GENYOUth. "Our fund provides grants to schools for the equipment, transportation and resources they need to feed kids daily. I believe the only hunger children should face is a hunger to learn."
To learn more about the report or donate to the COVID-19 Emergency School Meal Delivery Fund, visit genyouthnow.org or text "SCHOOLS" to 20222 to make a one-time donation of $25.