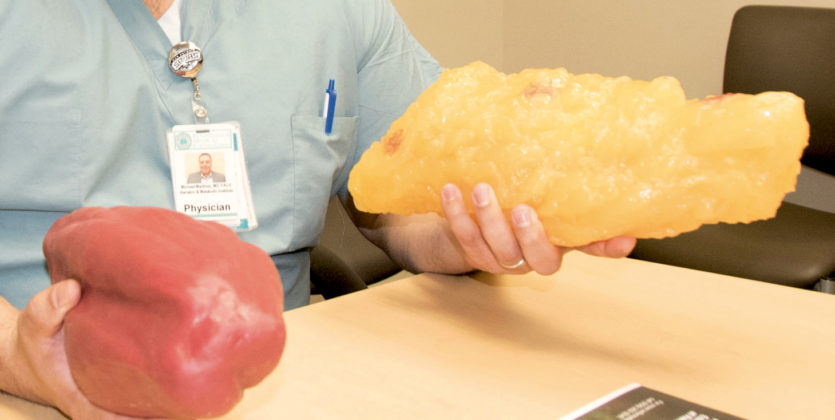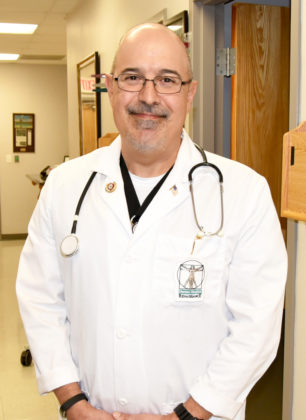 By Roberto Hugo Gonzalez
Mega Doctor News 
Dr. Noel Oliveira is a certified wound specialist physician who treats severe non-healing wounds using hyperbaric oxygen therapy and other advanced wound care modalities at Doctors Hospital at Renaissance.
Today, he is serving as chairman of Doctors Hospital at Renaissance Continuing Medical Education Committee. The committee's function is to bring continuing medical education for physicians, nurses, and ancillary.
Dr. Oliveira is ready to celebrate the 3rd Annual Obesity and Diabetes Summit scheduled for February 24 and 25, 2017. He told Mega Doctor News that the event will take place at the Edinburg Conference Center at Renaissance.
Dr. Oliveira added that obesity and diabetes have been on the rise in the United States of America, and especially down here in South Texas.
"Now we have one of the top notch bariatric centers, which is the term used to describe the weight loss surgery, and we have the assistance of The Cleveland Clinic, which, if you Google that, Cleveland Clinic Bariatric is the top, pretty much in the world." He continued, "They're right here on our campus working with our exceptional physicians at the bariatric center."
Dr. Oliveira is eagerly promoting the 3rd Annual Obesity and Diabetes Summit. "We have the Jocelyn Diabetes Center which is Harvard-affiliated, and we have up to five board certified endocrinologists who were working there, and certified diabetes educators, etc." He continued, "We are combining those two entities to make one great conference on obesity and diabetes summit."
Mega Doctor News also visited with Dr. Michael Martinez, a general surgeon and a specialist in bariatric surgery at the Bariatric and Metabolic Institute (BMI) that is affiliated with Doctors Hospital at Renaissance.
Dr. Martinez said that the 3rd Annual Obesity and Diabetes Summit in collaboration with Cleveland Clinic is a two-day continuing medical education summit designed to engage physicians with other health care practitioners interested in the latest advances in the fields of diabetes and obesity, and the diagnosis and management of challenging cases in the clinical practice.
He told Mega Doctor News that this is the third year of this conference. "We've had different focuses with each coming year to try to bring new expertise to the practitioners in the Valley." He said, "The first year focused on obesity. It was more geared towards bariatric surgery and medical weight loss." He continued, "The second year we partnered with guest gastroenterologists, who specialize in the GI tract to look at gastroenterological diseases in addition to obesity and how they are related."
Dr. Martinez pointed out that this year culminated from the last two years to build to this stage where they are focusing on obesity and diabetes specifically. He added that the Rio Grande Valley has over representation of both obesity and diabetes in the population. "Hispanics, in general, are more susceptible to these diseases, and here in the Valley we are amongst the highest levels of obesity," he said.
Dr. Martinez stated that is important to bring experts from both fields, the medical field to deal with obesity and diabetes patients as well as the surgical field dealing with these issues. "We can come together and learn the latest research, the latest techniques and how to best serve the patients here in the Valley," he said.
The conference once again offers new opportunities for professionals in the medical community. Dr. Martinez added that the in-depth multidisciplinary sessions are designed to engage physicians in the discussion of preventative strategies, therapeutic management approaches and innovative solutions to the causes of obesity.
The conference is designed for physicians, nurses, nurse practitioners, physician's assistants, those mid-level providers, and any physicians that work with patients with diabetes and obesity.
"We were targeting all the general practitioners, all the family practice doctors, and internal medicine doctors." He said, "Doctors who are specialists and see obese patients in their clinics, it becomes necessary for them to understand what new treatment options are available as part of their ability to provide the best care for their patients."
At this Obesity and Diabetes Summit, attendees will discuss appropriate management of the diabetic and obese patient; Design strategies that maximize the influence of lifestyle and diet therapy in weight loss maintenance; Review new advances in bariatric medicine and surgical intervention and List co-morbidities associated with obesity and diabetes, and strategies for evaluation and treatment.
The medical, educational summit will take place at the Edinburg Conference Center at Renaissance on February 24 and 25, 2017. Faculty from Doctors Hospital at Renaissance and Cleveland Clinic will present clinical experience and expert opinion on the management of difficult and diverse obesity and diabetes cases.
For more information about the 3rd Annual Obesity and Diabetes Summit, please call the Doctors Hospital at Renaissance Continuing Medical Education Department at 956-362-3242 or email a.badillo@dhr-rgv.com. MDN