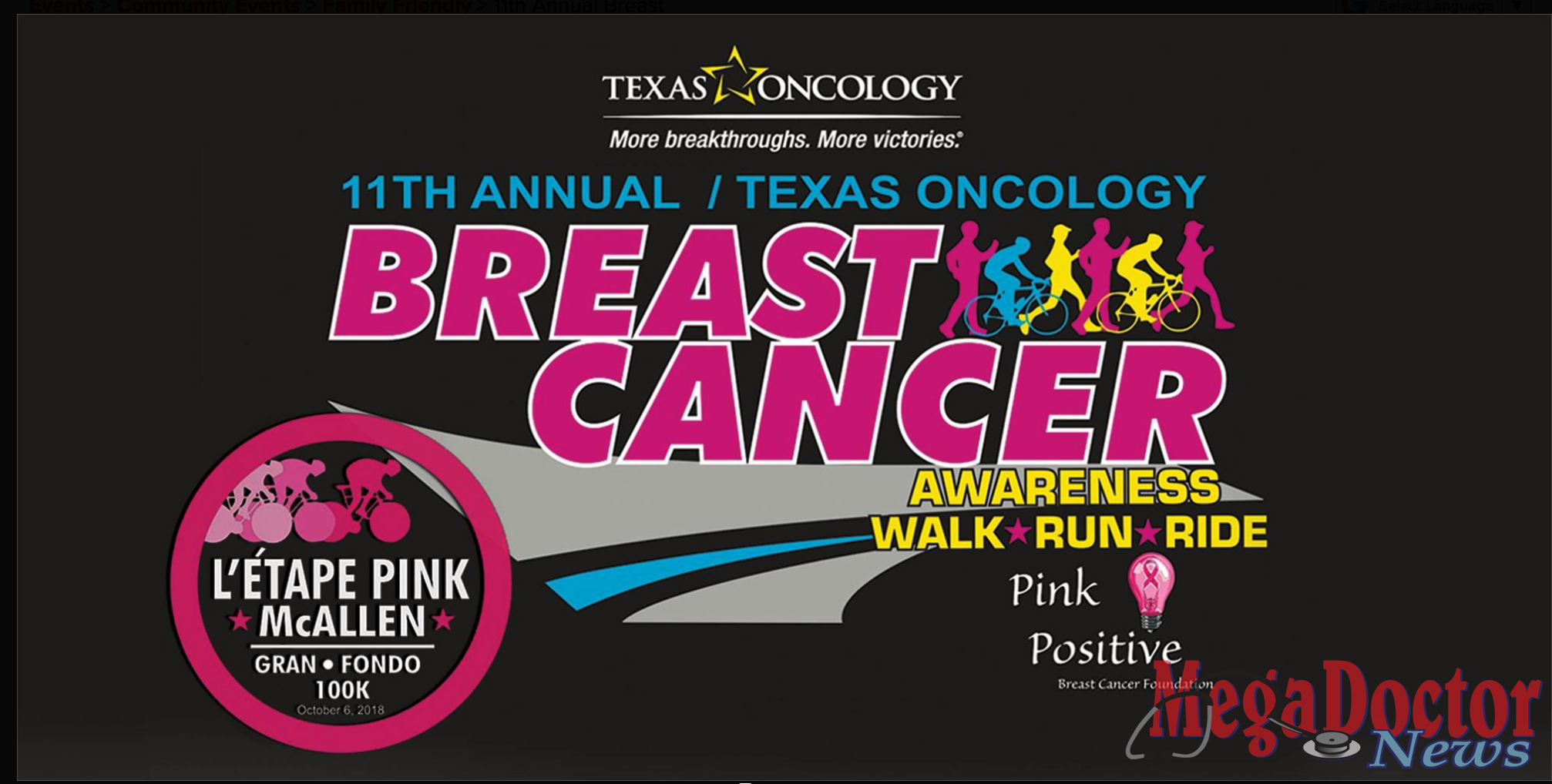 Mega Doctor News
- Advertisement -

Cancer Awareness Walk, Run, Ride
Date: Oct 06, 2018
Time: 7:30 AM – 1:00 PM
Category(s): Community Events * Family Friendly * This event includes:
20, 40 or 60 mile Bicycle Ride, Grand Fondo (100k)
5k Run; Timed Event
2.5k walk
Private and Public Business/Service Representatives to help education our community
Community Celebration, including food, music, refreshments and activities
During the previous ten years Cancer Survivors, who qualify for financial assistance, have received over $150,000 in support of personal/family living expenses. In addition, over $250,000 has helped our Rio Grande Valley community through financial support of Comfort House Services, Inc., Pink Positive Breast Cancer Foundation, Infinite Love Foundation. For information call 956-454-1168.
Registration: Follow this link.