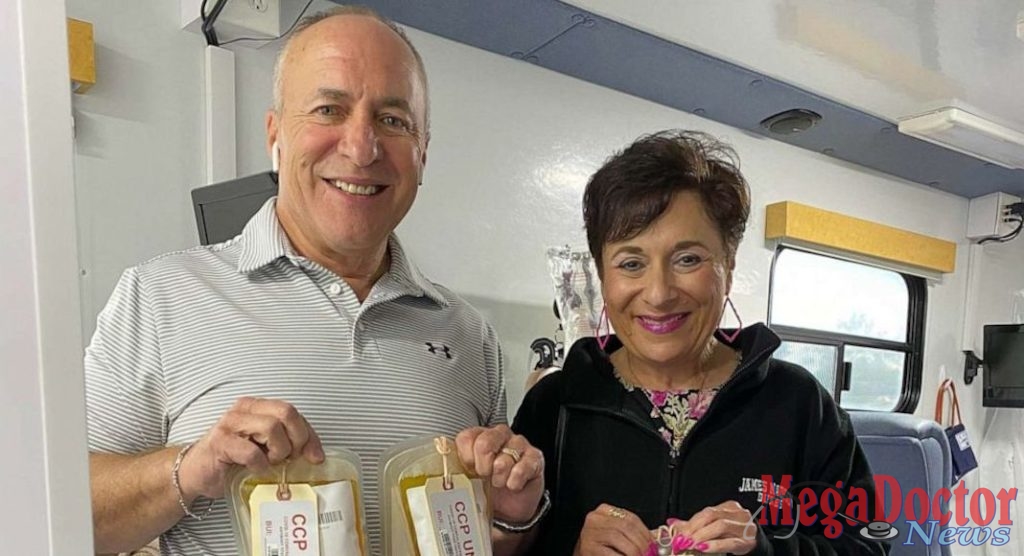 Mega Doctor NEWS
Source: Good Morning America
"Brian and Dina Murphy of San Antonio, Texas, have made it their mission to help others by donating plasma to 68 people after both fell ill with [Coronavirus] in March," Angeline Bernabe writes. "I felt that really, God really saved me and to be a survivor," Dina said. "I felt that this is really what he wants me to do—to help others."
As the coronavirus pandemic rages on, one couple is helping to save lives one plasma donation at a time.
---
Brian and Dina Murphy of San Antonio, Texas, have made it their mission to help others by donating plasma to 68 people after both fell ill with the virus in March.
Like so many who contracted coronavirus when the pandemic first began, they didn't have all the answers at first to confirm that they had the disease.
Brian, 59, who is prone to sinus infections said he felt a sickness coming on in early March. But because he didn't have all the symptoms of COVID-19 at the time, he said doctors diagnosed him with the normal headache and stuffiness that he frequently had with a sinus infection.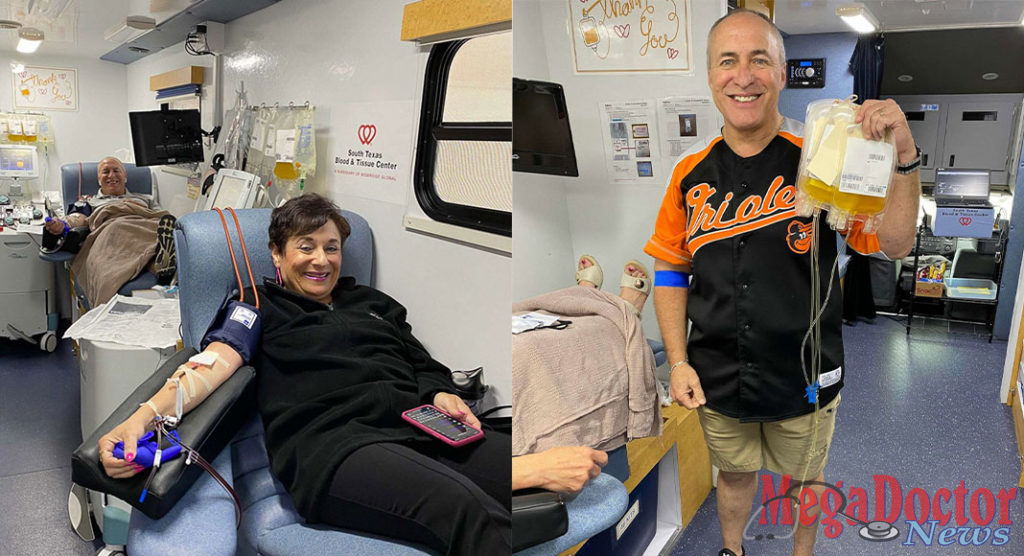 According to experts, people who have been infected with the coronavirus can begin to form antibodies shortly after being infected. Antibodies are "tailor-made by the immune system to fight the novel coronavirus and are felt to be a key component of recovery," according to Dr. Mark Abdelmalek, a medical investigative reporter for ABC News. "Antibodies are believed to work by neutralizing the virus."
Since then, they've both been donating plasma ever since. Dina started mid-April as soon as she started feeling better and Brian began donating in June.
If you'd like to donate plasma and think you're a candidate, visit The American Red Cross' website to find a donation center near you.