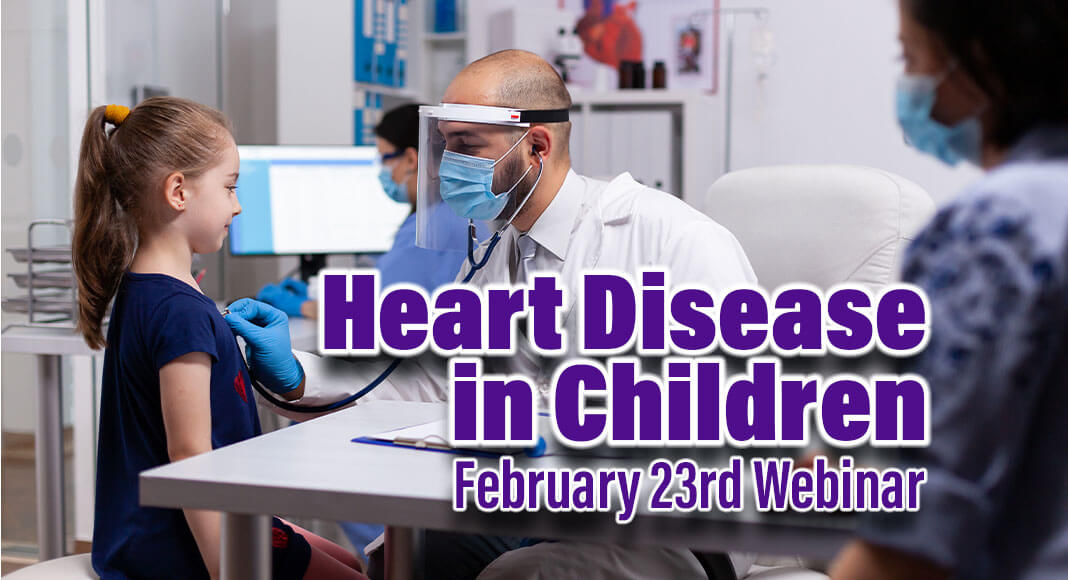 - Advertisement -

Mega Doctor News
It's common to hear about heart disease in adults, but the life-threatening condition can also affect the littlest of hearts too.
In the United States, it's estimated that about 40,000 babies each year are born with a congenital heart disease or defect, an abnormality of the heart that occurs at it develops, according to the Centers for Disease Control and Prevention. Meanwhile, more than 4,000 children are diagnosed with Kawasaki disease, the largest cause of acquired heart disease in children under 5, each year; and an estimated 3 to 5 million children worldwide are living with chronic rheumatic heart disease, according to the World Health Organization.
Serious congenital heart defects are often, but not always, diagnosed before or soon after a child is born, while acquired heart disease in children can develop in a child's early years, so it's important for parents to pay close attention to the heart health of their children. Even expectant mothers should take precautions to lower the risk of heart defects.
To help Rio Grande Valley parents and expectant mothers understand the importance of prioritizing the heart health of their children and future children this American Heart Month, South Texas Health System Children's is dedicating its next monthly Let's Talk Your Children's Health webinar to heart disease. Entitled "Let's Talk Heart Disease in Children," the free seminar will be led by Dr. Jyoti Gupta, a pediatric cardiologist. Taking place on Thursday, February 23, the session will highlight the risk factors and warning signs of heart disease in infants, children and adolescents, the complications related to the condition and treatment options available to families with children diagnosed with heart disease.
The discussion will be hosted via Zoom. To access the webinar, people can use Meeting ID 989 8202 3328 and Passcode 931988; pre-registration is not required. In addition, the event will be broadcast live via South Texas Health System's Facebook page.
| | |
| --- | --- |
| Who: | South Texas Health System Children's |
| What: | FREE virtual seminar entitled Let's Talk Heart Disease in Children |
| When: | Thursday, February 23, 2023, from 5:30 p.m. – 6:30 p.m. |
| Where: | Online via Zoom. Pre-registration not required. Zoom Meeting ID: 989 8202 3328; Passcode: 931988. Or tune in live via STHS' Facebook page |
| Why: | The event will offer the community an opportunity to learn about the dangers of heart disease in children and what we can do to help prevent, treat and beat it. |