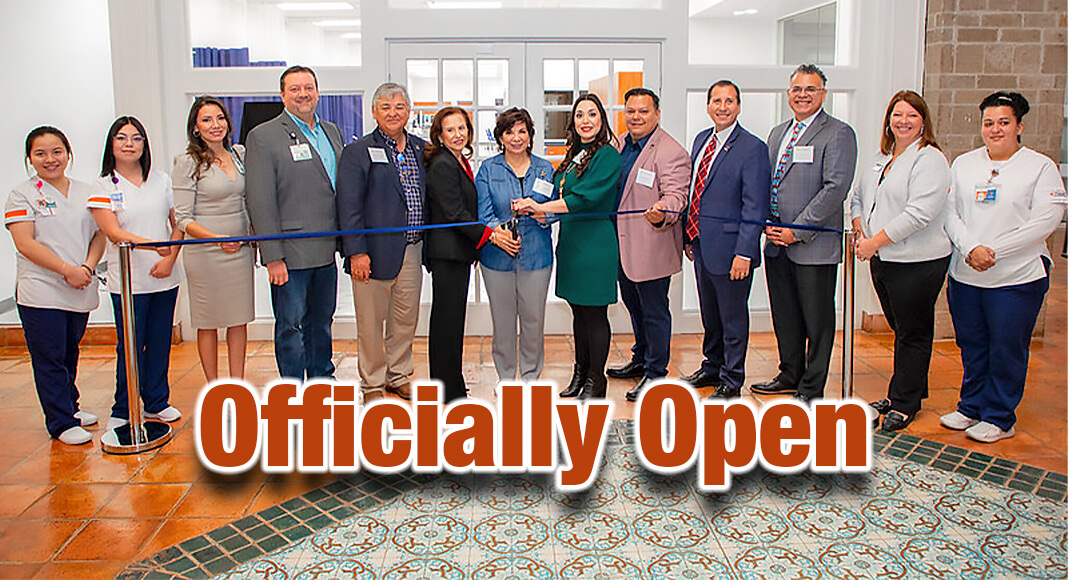 Mega Doctor News
BROWNSVILLE, Texas – A new era of technology was recently celebrated at Texas Southmost College with a grand opening and ribbon cutting for the Associate Degree in Nursing program's brand-new, state-of-the-art nursing simulation lab.
The new simulation lab is located at the TSC International Technology, Education and Commerce Center (ITECC) and was designed and created to resemble a hospital floor, complete with mid to high-fidelity simulation mannequins.
TSC Director of Nursing Beth Kasprisin said this lab has been a longtime in the making and goal for the college and the department.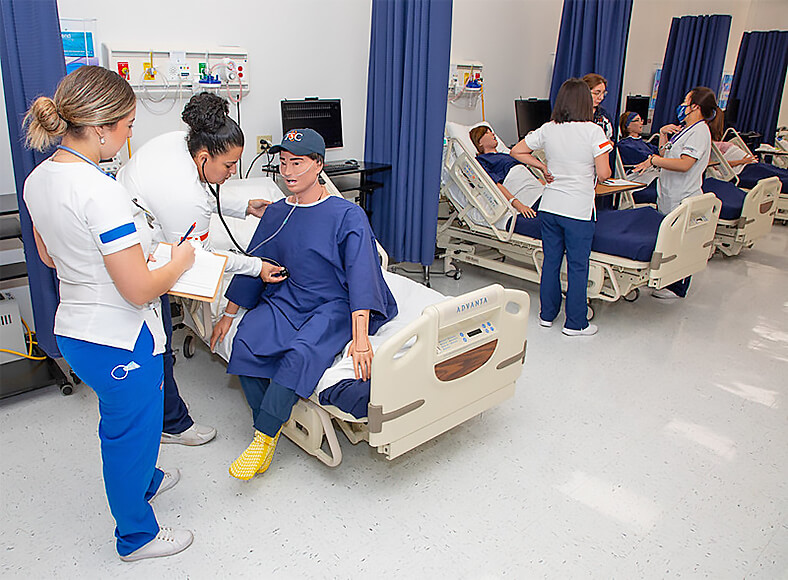 "We are so excited to officially open the doors to our nursing simulation lab," said Kasprisin. "Creating this lab was an effort and investment made by our Board of Trustees and is a game changer for our program. Active learning makes a huge difference in learning and training."
The lab, equipped with industry-standard hospital beds, monitors and machines, is described by Kasprisin as a safe place for her students.
"This is where our students will become nurses," she said. "This is the place they will learn about patient care and communication, where they will learn how to work under pressure and where they will learn from their mistakes."
Able to practice everything from basic to advanced and critical life-saving skills, students will have the opportunity to run mock scenarios using mannequins that range from infant to adult.
TSC President Jesus Roberto Rodriguez said this is one of the many wonderful things happening at TSC thanks to the TSC Board of Trustees and TSC Health Professions faculty and staff.
"This lab is one of several investments that has been approved by our Board of Trustees," he said. "This simulation lab is going to impact our community and put everything our nursing faculty teach into practice. When our students graduate, they will be a workforce that is capable, ready to hit the ground running and more than ready to take care of our loved ones."
TSC Board of Trustee Chair Ruben Herrera is proud of the investments the board is approving, but prouder of the work that is being done to move the community and regional health care forward.
"Everything we have invested in is worth it and we're very proud because this is shaping our community's workforce," said Herrera. "We have great partners within the health care field that are hiring our graduates, and this lab ensures that our students will have the experience and exposure they need to be a productive workforce."
One of those students preparing to enter the workforce is Crystal Palacios, who expects to earn her associate degree in nursing this month.
"I am well prepared to enter the field of nursing. The program at TSC is amazing, which is why I moved from El Paso for it," said the 29-year-old. "But I can only imagine how much more prepared future nursing students will be with this lab. This was a great investment for TSC."
Palacios said she's excited for the program's future nursing students and said she is also excited to hopefully begin her career at Valley Regional Medical Center in the coming months.
Valley Regional Medical Center Chief Executive Officer Art Garza said over the years at Valley Regional, he has had the privilege to deepen his relationship with TSC and is thankful to the college for shaping the new minds in health care.
"The investments, the teaching, all show and inspire success in our region's health care industry," said Garza. "Student training under an investment like these labs is priceless and transformational. We're all going to be benefactors of what students are going to learn in that lab, and I speak on behalf of my colleagues across the county, across the state, that we thank you, TSC, for facilitating growth and education with your health care training center because it benefits everyone."
For more information about TSC's Associate Degree in Nursing program, visit tsc.edu.
Registration for spring 2022 is underway. Classes begin January 17.