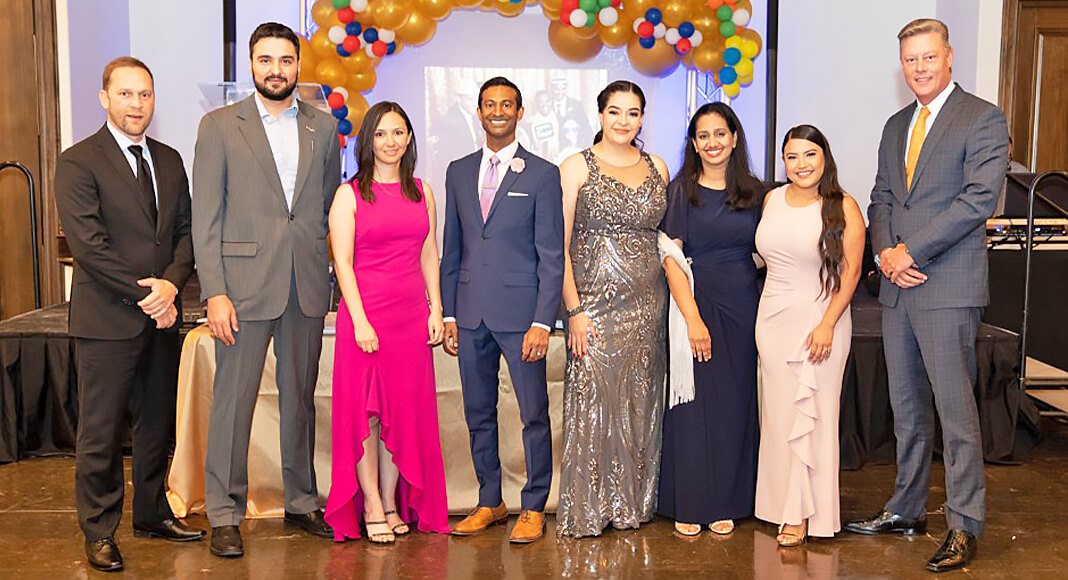 Mega Doctor News
In the four-county region that makes up the Rio Grande Valley, poverty rates hover at around 30 percent, according to the U.S. Census. And, obesity, diabetes and other chronic health conditions are prevalent in the predominantly Hispanic region, thanks in part to the lack of access to healthcare and medical insurance coverage for low-income families throughout the medically underserved region. The challenging circumstances make the Valley a distinctive place for medical residents to complete their studies.
"I decided to stay in the Valley because I feel connected to the community. There's a great need here," says Maria de Jesus Garcia, whose experience inspired her to continue her work in the Valley as an adult specialist physician with South Texas Health System, "I want to help provide quality primary care to this population."
On Friday, June 24, Garcia and five of her fellow residents at the McAllen Family Medicine Residency Clinic were honored at a special graduation ceremony at the St. Michael Event Gallery in Edinburg. South Texas Health System McAllen in partnership with the University of Texas Rio Grande Valley School of Medicine honored the six newly board-certified graduates and welcomed them into the medical field.
"I would like to thank God for giving my fellow residents and me this wonderful opportunity to achieve our goals and dreams," says de Jesus Garcia. "While it was an amazing experience, it also proved to be especially challenging during the pandemic. But all our sacrifices and demanding work were well worth it."
Each year, more than 1,800 individuals apply to be part of South Texas Health System McAllen and UTRGV School of Medicine's program, with only six chosen to complete their residency requirements at the McAllen Family Medicine Residency Clinic, which is affiliated with STHS McAllen.
This year marks the first time since the start of the pandemic that STHS and UTRGV have been able to bring the residency program graduates together for an in-person event, and the staff were especially proud of their hard work.
"It's a truly momentous day that this class gets to have an actual graduation. COVID-19 became a global pandemic right as they were starting with us, and they have endured a lot and risked their lives to take care of the patients at STHS McAllen, which served as South Texas Health System's main facility for COVID-positive patients," explains Dr. Sunand M. Kallumadanda, program director of the McAllen Family Medicine Residency Program.
"We're very proud of what these graduates have accomplished, and now they're ready to take the next step in their professional careers, helping address the healthcare concerns in communities across the world," says Todd Mann, Chief Executive Officer of STHS McAllen.
In addition to de Jesus Garcia, the program graduates include Aileen Arlene Aguilar, Preet Gudimella, Sareena Siyas, Georgiy Tsisnevich and Alain Velazquez Blanco. They have each officially earned the title of medical doctor.
Established in 1977, the McAllen Family Medicine Residency Program was created to train and educate family medicine physicians in South Texas and the Rio Grande Valley. More than 200 physicians have been trained since its inception. The program allows resident students to get hand-on experience while training with a board-certified medical doctor, and train in a specialty of their choice, such as emergency medicine, critical care, radiology, and surgery, among others.