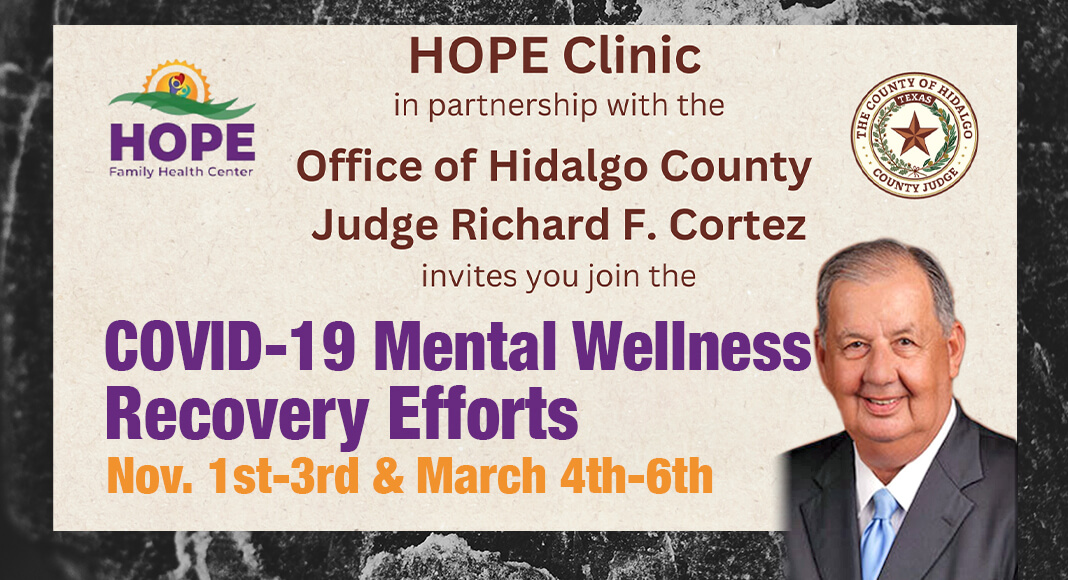 Mega Doctor News
McALLEN, Texas – Hidalgo County Judge Richard F. Cortez and Hope Family Health Center have partnered to offer EMDR Therapy Mental Health Consortium 2.0 aimed at non-profit sector licensed mental health professionals addressing the mental wellness of our community in the wake of the pandemic.
"Our objective is to provide help where needed to our community through partnerships with experts. With the help of Hope Family Health Center, we are moving aggressively to deal with what is becoming increasingly obvious, improving our community's mental health," said Judge Cortez.
Consortium will be held at Radisson Hotel in McAllen and consists of two parts. The first part begins November 1 – 3, 2023 and the second part on March 4 – 6, 2024. Licensed mental health professionals must complete both sessions to earn EMDR Trauma Therapy certification.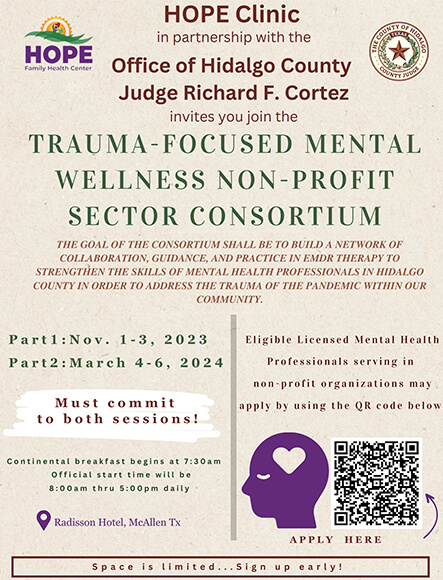 Eye Movement Desensitization and Reprocessing (EMDR) therapy is designed for mental health practitioners who treat clients of all ages. EMDR focuses on changing the emotions, thoughts, or behaviors that result from a distressing trauma. This allows your brain to resume a natural healing process.
Cortez committed $60,000 in American Rescue Plan Act (ARPA) Funds to assist HOPE Family Health Clinic to build a network of collaboration, guidance, and practice in trauma therapy to strengthen the skills of mental health professionals in Hidalgo County to address the trauma of the pandemic for individuals.
"We are grateful for the support that Judge Richard Cortez has given us mental health professionals to be able to be hands and feet out in the force to be able to say "there is hope for healing and hope starts here," said Roxanne Ramirez, with Hope Family Health Center.
The consultant for EMDR therapy, Dr. Adler-Tapia, is a licensed psychologist who has worked with people who have suffered from trauma, attachment, and dissociation. Her 38-year career includes providing counseling to children and families who child welfare, military veterans groups, and public safety professionals have referred.
Eligible licensed health professionals serving in non-profit organizations can register here (space is limited