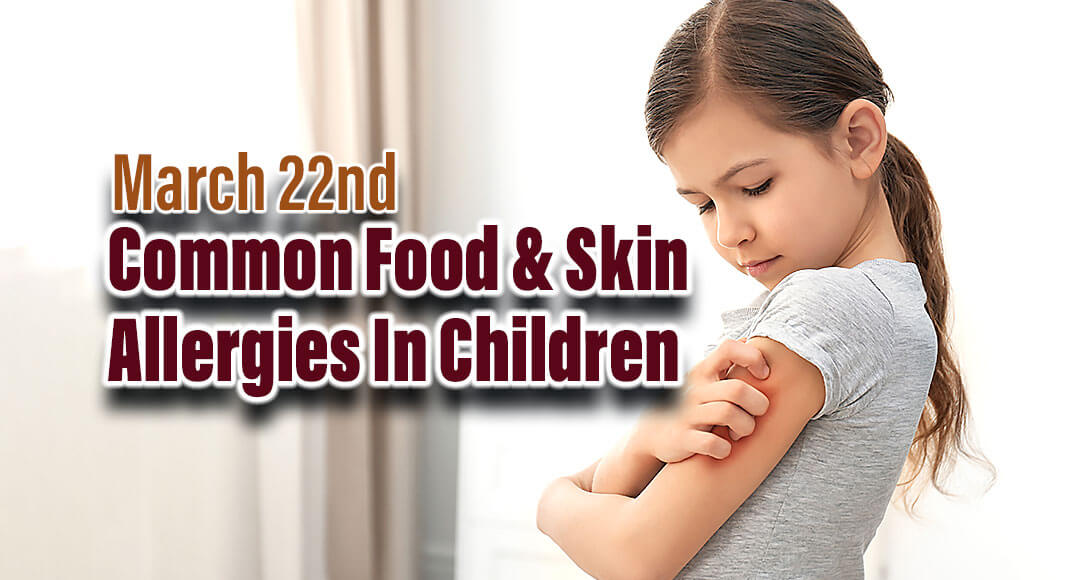 - Advertisement -

Mega Doctor News
Parents, especially mothers, are typically protective of their children; they will do everything in their power to shield them from harm.
Unfortunately, some threats aren't as easily vanquished.
Food allergies are a growing public health and food safety concern in the United States. It's estimated that 8% of American children, or about 1 in 13 kids, have a food allergy, according to the Centers for Disease Control and Prevention. The body's immune response can be severe and life threatening, with strict avoidance of the food allergen the only way to prevent a reaction.
Meanwhile, skin allergies are the most common type of allergies in children and are more prevalent in younger kids, according to the CDC, with approximately 13.5% of American children having some form of skin allergy such as eczema, hives and contact dermatitis. The most common allergens include dust mites, latex and animal dander.
To help Rio Grande Valley parents better understand food and skin allergies and their impact on a child's overall health and well-being, South Texas Health System Children's is dedicating its next monthly Let's Talk Your Children's Health webinar to this important topic. Entitled "Let's Talk Food & Skin Allergies in Children," the free seminar will be led by Dr. Nicholas Pereira, MB BS, a pediatric hospitalist with STHS Children's. Taking place on Wednesday, March 22, from 5:30 – 6:30 p.m., the session will shine a spotlight on the signs and symptoms of food and skin allergies, what parents need to look out for and the treatment options available.
The discussion will be hosted via Zoom. To access the webinar, people can use Meeting ID 989 8202 3328 and Passcode 931988; pre-registration is not required. In addition, the webinar will be broadcast live via South Texas Health System's Facebook page.
| | |
| --- | --- |
| Who: | South Texas Health System Children's |
| What: | FREE virtual seminar entitled Let's Talk Food & Skin Allergies in Children |
| When: | Wednesday, March 22, 2023, from 5:30 p.m. – 6:30 p.m. |
| Where: | Online via Zoom. Pre-registration not required. Zoom Meeting ID: 989 8202 3328; Passcode: 931988. Or tune in live via STHS' Facebook page |
| Why: | The event will offer the community an opportunity to learn about the dangers of food and skin allergies in children and what parents can do to protect their kids from them. |