Tickets on Sale At www.foodbankrgv.com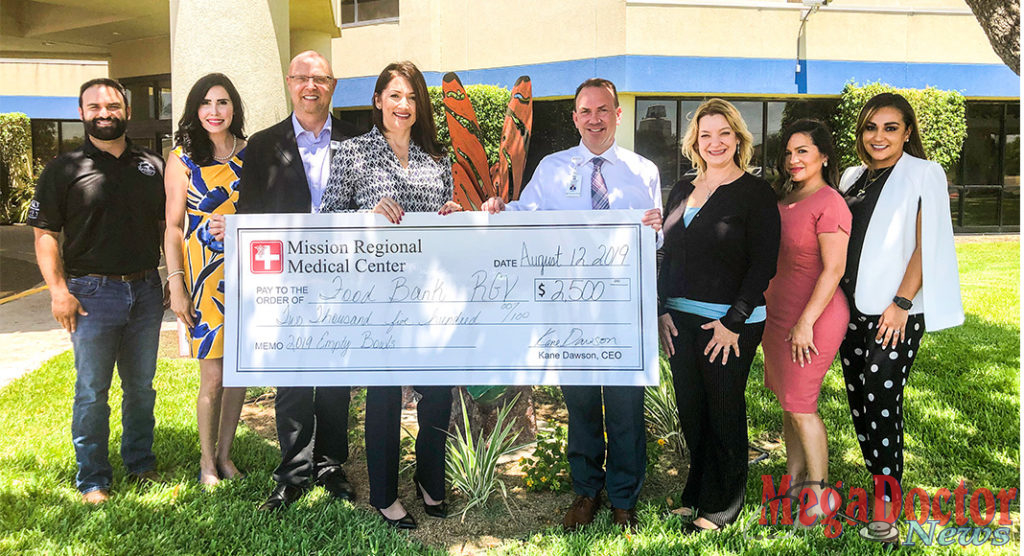 Mega Doctor NEWS
PHARR, TX – The Food Bank RGV is excited to announce Mission Regional Medical Center is a Lemon Sponsor for Empty Bowls 2019!  MRMC is a non-profit hospital providing inpatient and outpatient acute medical care to all members of the community.  It is nationally ranked for joint replacement and is a five-star rated hospital for maternity care.
The 14th Annual Empty Bowls Luncheon and Auction will be held from 11 am to 1:30 pm, Sept. 17, 2019, at the Pharr Events Center, Pharr, Texas! One-of-a-kind ceramic bowls are included with each ticket.  They stand as a reminder for the hunger faced by many throughout the year in the Rio Grande Valley. There are still slots available for local restaurants to promote their gourmet dishes and sponsorship opportunities for businesses as well. Also, companies and individuals are encouraged to donate silent auction items that help promote their products, services or talents.  Tickets on sale now at www.foodbankrgv.com.
Don't miss out on the delicious food, music, silent auctions and raffles for a new Rolex ($100 per ticket) or Louis Vuitton purse ($50 per ticket)! Over 800 guests attended last year making this one of the more popular fundraisers so get your tickets soon!
For more information, contact Philip Farias, Mgr. of Corporate Engagement & Special Events, by calling (956) 904-4513 or pfarias@foodbankrgv.com. Find out more at www.foodbankrgv.com.