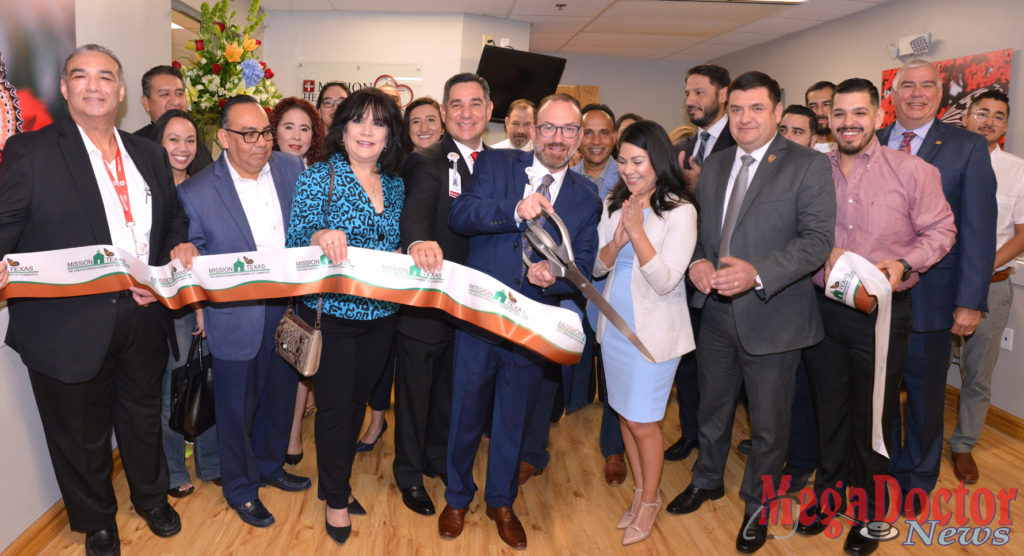 Mega Doctor NEWS
Mission, TX – Mission Regional Medical Center (MRMC) keeps contributing to health, quality of life, and prosperity of the community. November 21, 2019, Kane Dawson, CEO, MRMC, welcomed leaders of the Mission Community to introduce the two newest technological equipment additions to the hospital, one of them being the advanced Nuclear Medicine Gamma Camera Scanner, the only one of its kind in the Rio Grande Valley. "At Mission Regional Medical Center, we strive to bring you, our patients, state-of-the-art equipment and provide the best healthcare here, close to home," said Kane Dawson, CEO.
The Nuclear Medicine Gamma Camera Scanner runs diagnostic studies of body functions such as the brain, thyroid, lungs, liver, gallbladder, kidneys and skeleton in less time and by reducing the injected dose by up to 25 percent. Nuclear Medicine Imaging also provides unique information that often cannot be obtained using other imaging procedures and offers the potential to identify disease in its earliest stages. "It is the first one in the Valley, and second in Texas. This is the latest technology available to offer to our patients," said Viola Salowski, Radiology Tech for over 20 years with 17 years of experience in Nuclear Medicine. 
The hospital also acquired the New Canon 80 Slice CT Unit Aquilion Prime SP. This new machine enables MRMC to perform routine CT studies and advanced CT angiography procedures. The 80 Slice Scanner offers many advantages such as table capacity of 650 pounds, trauma applications such as brain and body scans ordered at the same time, as well as dose reduction that provides a balance between image quality and a much lower radiation dose. "The Canon Aquilion is the First in the Rio Grande Valley. Mission now has two CT scanners which allow us to utilize for inpatient and outpatient procedures, minimizing wait times" said Ralph Martinez, Director of Radiology, MRMC.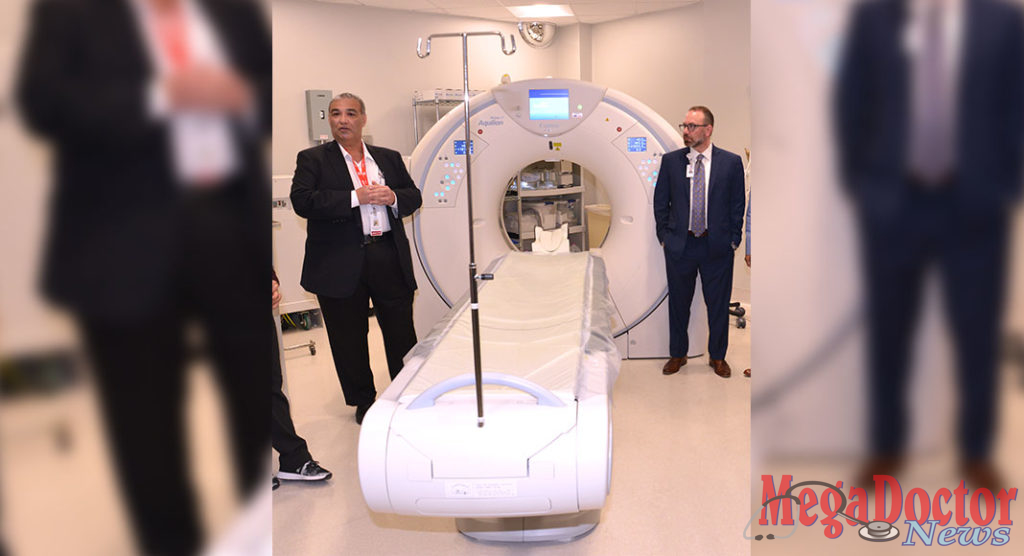 Additionally, Kane presented the newest state-of-the-art cardiovascular clinic, Mission Heart and Vascular. The clinic specializes in the diagnosis and comprehensive treatment of cardiovascular system diseases, including circulation, aneurysms, venous problems, and carotid artery problems. Mission Heart and Vascular is staffed by two full-time interventional cardiologists: Dr.Yasir Yaqub and Dr. Kiran Mangalpally. "The services we provide are especially crucial for patients experiencing life-threatening events such as STEMI (ST-Elevation Myocardial Infarction)", said Cesar Rodriguez, Cardiology Practice Manager, MRMC.
Mission Heart and Vascular treats an array of conditions, including congestive heart failure, arterial disease, and heart attacks. It offers catheterizations, angioplasties, EKGs, and many other services, including CT Calcium scoring, which measures calcium in the walls of coronary arteries. "The CT Scoring is just $50; the patient gets an EKG and CT scan of the heart. That's a great way to prevent heart disease or even a heart attack in the future" said Rodriguez. The Cardiologist can also perform Heart Caths in the Cath Lab 24/7 365.
Mission Heart and Vascular is located on the first floor of Mission Doctors Plaza West, adjacent to the main building. For more information, or to make an appointment, call 956-598-7000. Mission Heart and Vascular is located at 910 S. Bryan Rd. Ste. 103 in Mission, Texas.