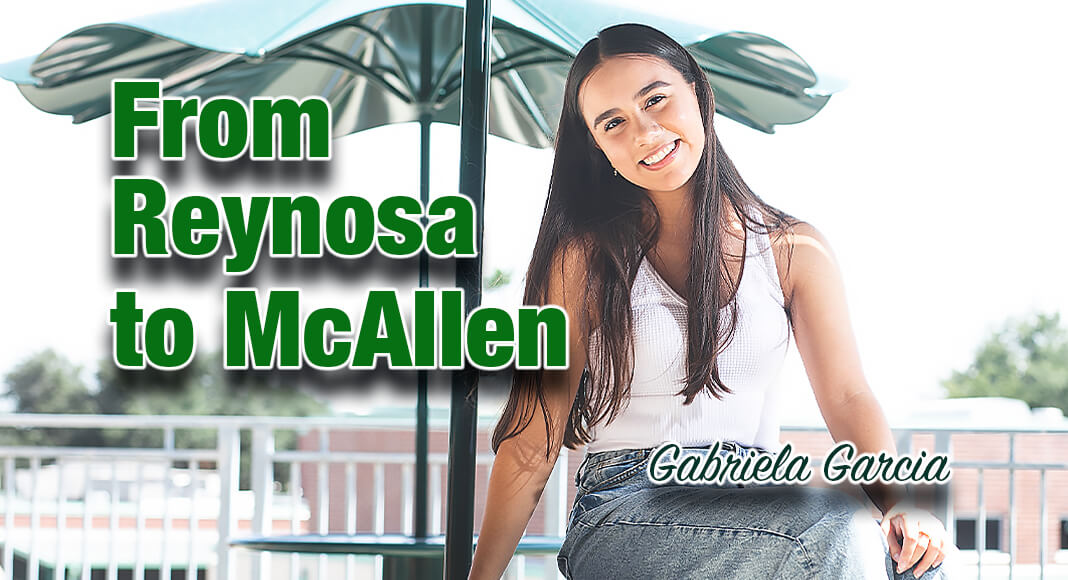 Mega Doctor News
By Joey Gomez
Gabriela Garcia, a graduate of Grupo Educativo Oxford in Reynosa, was among the first students to complete the school's new dual credit program with South Texas College, which began in 2021. Now an entering freshman at STC, Garcia is among a brand-new generation of high school students from Mexico who have completed college courses while still in high school.
Born and raised in Mexico, Garcia, 18, realized early on that a better education awaited her in the United States; and that STC was the perfect fit as she began to consider a degree in Psychology.
She said every day she wakes up extra early to begin the drive from Reynosa across the international bridge to attend classes at STC. Her drive often stretches past an hour depending on the traffic, but being able to attend STC, she adds, is worth the wait.
"My parents were encouraging me to go to Monterrey, but I really wanted to go to college here in the United States," Garcia said. "Learning about STC, I realized that I could take advantage of the technology and get a higher quality of education than what many college students in Mexico are experiencing. It was a huge sacrifice, but you have to do it if you want to stand out from everybody else."
Now, starting her first semester at STC, Garcia looks forward to majoring in Psychology with the goal to one day work with children who have autism.
"I teach at a dance studio so I'm always around little kids in one way or another, and I was inspired at an early age from one of my cousins who struggles with autism," Garcia said. "These two experiences became strengths for me and were the main reasons that made me choose this degree and career path. I want to help."
Garcia's journey has been made possible because of the Board of Trustees, who in Aug. 2019 approved its first Dual Credit Programs nonresident Memorandum of Understanding.
The commitment by the college resulted in the signing of agreements with three Reynosa schools: Colegio Mexicano de Bachilleres, Grupo Educativo Oxford and Instituto Internacional de Estudios Superiores.
Rebecca De Leon, Ph.D., dean for Dual Credit Programs and School District Partnerships shared how STC continuously seeks opportunities to expand Dual Credit Program partnerships.
The first cohort consisted of five Mexican students who enrolled in online college courses. Students adhered to the same criteria of in-district dual credit students, which includes juniors and seniors, who meet the eligibility requirements to enroll in traditional college-level courses, De Leon said.
Through the option of in-person or virtual meetings, Dual Credit Programs staff provided advisement to students on core curriculum options and assisted in the registration process.
"The objective for our non-resident students is to guide them towards core completion as it paves the way for their individual career path," De Leon said. "As always, our goal is to provide a seamless transition for students upon graduating from high school to South Texas College or any university of their choice."
Garcia said she looks ahead to attending the University of Texas in Austin or Texas A&M University once she completes her associate degree at STC.
"I can tell you that there are a lot of people in Mexico who are interested in South Texas College, especially the newer generation of students who are barely entering high school," Garcia said. "They are fascinated with STC and they are already getting enrolled so they can get their credits done early. As for me, it gave me the best opportunity; it prepared me for college in the United States."