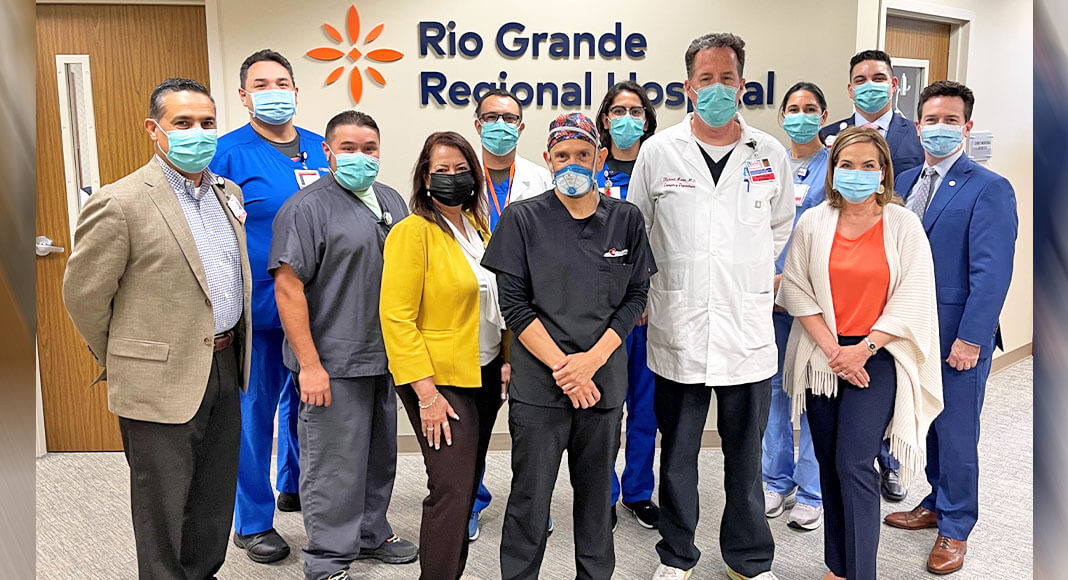 Mega Doctor News
McALLEN, Texas – Rio Grande Regional Hospital is one of the first health care facilities in the Rio Grande Valley to adopt the HeartFlow Analysis, a first-of-its-kind non-invasive technology to aid physicians in the diagnoses of coronary artery disease (CAD), the most common form of heart disease.
According to American Heart Association, CAD is the leading cause of death for both men and women in the United States. CAD develops when the arteries leading to the heart narrow or become blocked, which may reduce blood flow to the heart, causing chest pain, heart attacks, and death. Despite being the most common form of heart disease, studies have shown there is a need to improve how CAD is evaluated and diagnosed. Many non-invasive tests available today have low accuracy rates in detecting CAD.
The new non-invasive technology takes data from a patient's coronary CTA and leverages algorithms to create a personalized, digital 3D model of the patient's coronary arteries. It then uses powerful computer algorithms to simulate blood flow and assess the impact of blockages on blood flow to the heart. Within hours, a complete analysis is provided to the patient's physician via a secure web interface. The analysis contains information on the extent of a patient's arterial blockage and the impact on the blood flow to the heart.
"I am excited to have advanced technology available that provides both physiologic and anatomic information on my patients," said Dr. Guillermo Salinas, Interventional Cardiologist and Cath Lab Medical Director at Rio Grande Regional Hospital. "The analysis provides me detailed information that helps me make decisions when treating patients with coronary artery disease."
At Rio Grande Regional Hospital, our dedicated team ofhighly skilled healthcare professionals provide patients with a full-range of cardiovascular care, from the fast treatment of events like heart attack and stroke, to treatment of underlying heart and peripheral vascular diseases. We are committed to providing the Rio Grande Valley with exceptional heart and vascular care. If you are seeking treatment, we invite you find a cardiologist or cardiovascular surgeon and learn more about our services.