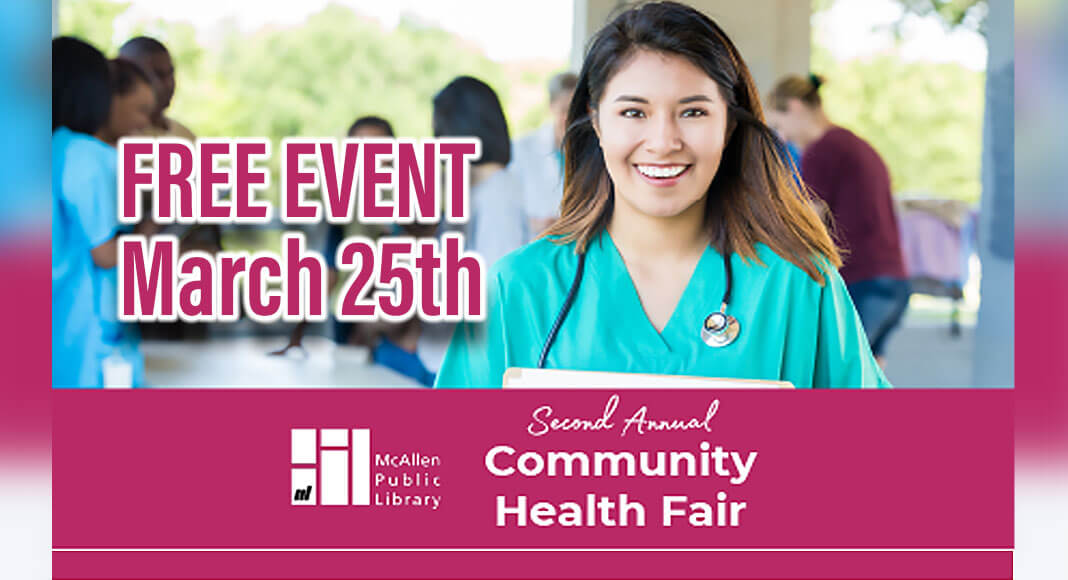 - Advertisement -

Mega Doctor News
McALLEN, Texas – McAllen Public Library will host its second annual Community Family Health Fair on Saturday, March 25, 2023, from 10:00 a.m. to 1:00 p.m. at the Main Library, located at 4001 N. 23rd St. Attendees are invited to take advantage of free health screenings, such as blood pressure checks, BMI testing, diabetes screening, and hearing screening. Also,  Easter Seals will provide children's developmental screenings.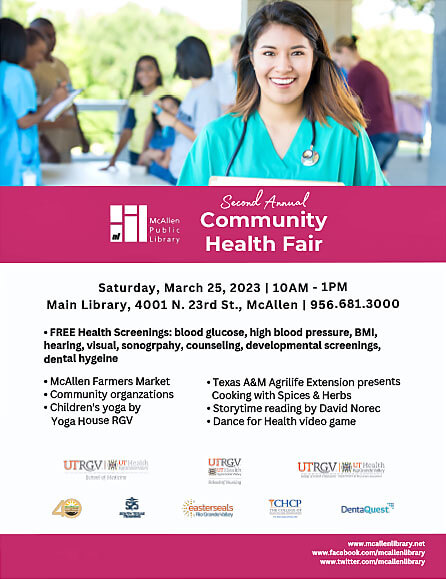 Additionally, families and young children can enjoy inflatable slides, a craft activity, jump rope and hula hoops, a bubble dance-a-thon, and many more fun fitness activities. The Yoga House RGV will offer a children's yoga class, and Texas A&M AgriLife Extension will demonstrate cooking with spices and herbs to promote well-being.
"The Second Annual Health Fair is an opportunity for residents to receive free health screenings and interact with local health and wellness providers," says Library Director Kate Horan. "Working with our community health partners, McAllen Public Library is raising awareness of the importance of health and wellness for all members of the family."
The Community Family Health Fair is free and open to the public. For more information, call the library at (956) 681-3000, or go to the website at www.mcallenlibrary.net.